30 Music Festivals in Australia To Experience Before You Die [2022]
Searching for the best music festivals in Australia in 2022 & 2023? Well, look no further, because I've compiled the ultimate bucket list of Australian Festivals that'll keep you dancing, grooving, and partying all year long! 
Something I've realized about living in this amazing country is that there is always something fun to do, and that includes music festivals! Every weekend there seems to be some big event or party to check out, and new festivals are popping up all the time! 
While it'd be near impossible to list ALL of the Music Festivals Australia 2022, I've selected what I think are the best Festivals in Australia that you should check out this year and in years to come! 
So whether you're from Australia, backpacking through the country, studying abroad for a semester, or currently on a working holiday visa — definitely check out my list of Australian Festivals for the best parties to attend in 2022! 
From the massive EDM raves, boutique camping festivals, and epic bush doofs — Australia has all the festival junkies covered.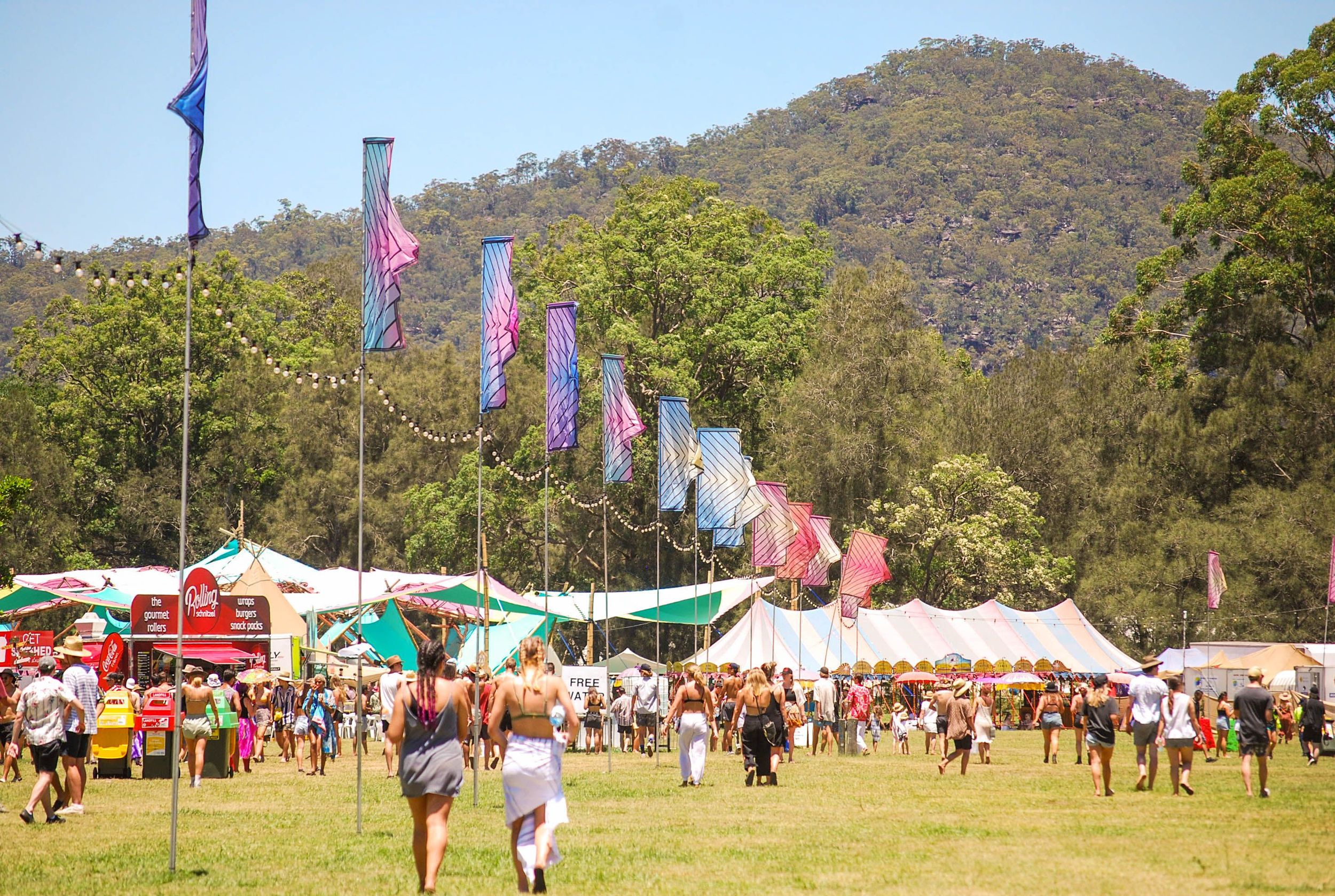 ---
1) Splendour In The Grass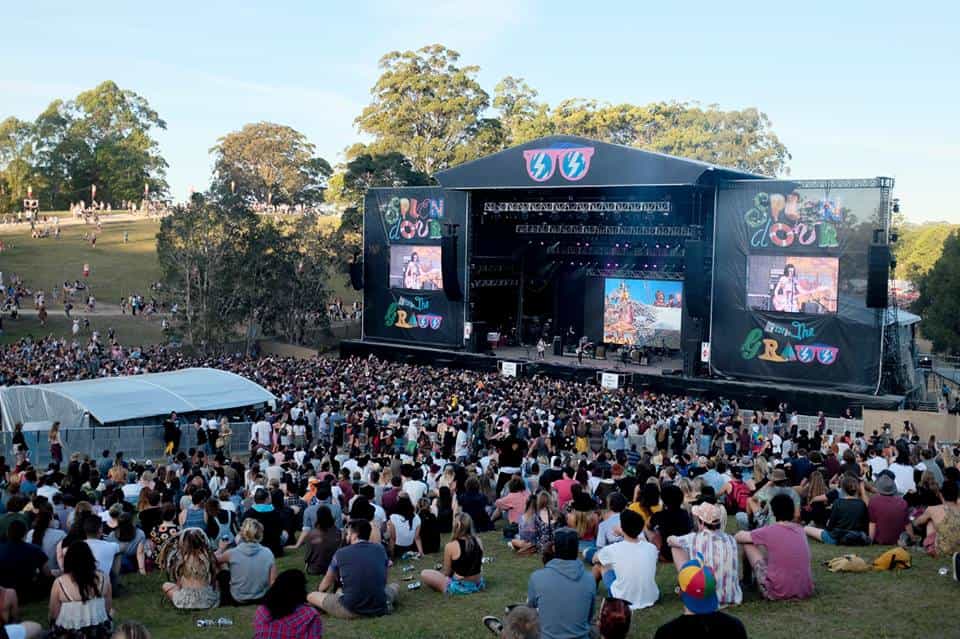 When: July 22-24, 2022
Where: North Byron Parklands, Byron Bay, NSW
https://splendourinthegrass.com/
Easily one of the biggest festivals in Australia, Splendour In The Grass is at a stunning location, and always brings a top-notch line-up covering a wide variety of genres.  This will be a festival experience you'll never forget.  They always deliver incredible production, fantastic camping facilities, and features local arts and crafts and delicious cuisine.  While I haven't personally attended Splendour yet, everyone I know who has says nothing but good things about it!!
In 2020, Splendour in the Grass is celebrating their 20 year anniversary, and just announced a pretty epic line-up for 3 days of good 
Join the Splendour in the Grass 2022 Facebook Event for more information, announcements, and more…
---
2) ULTRA Festival Australia 2022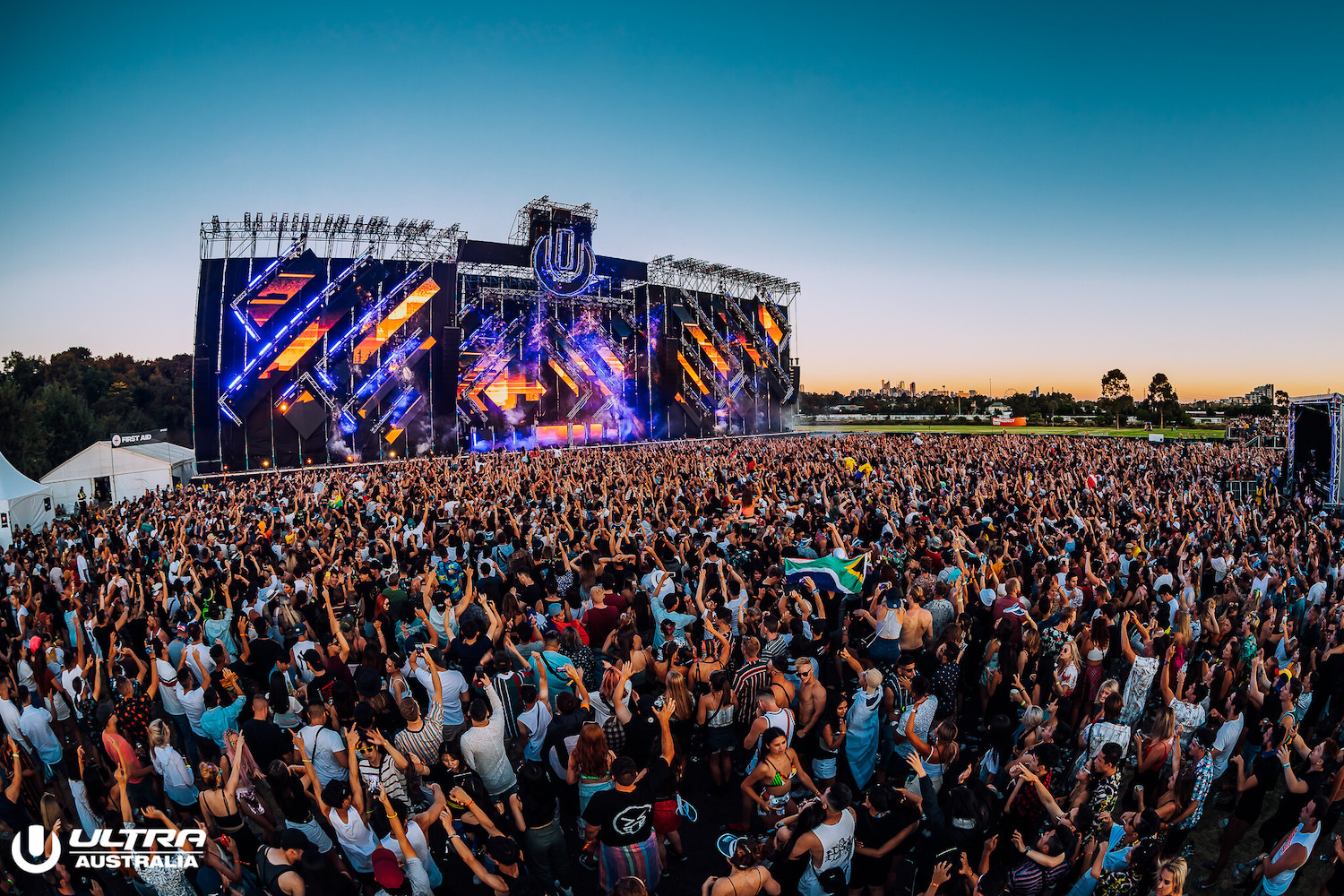 When: March 2023
SYDNEY – PARRAMATTA PARK
MELBOURNE – FLEMINGTON RACECOURSE
"The iconic Ultra Music Festival remains the biggest and most successful music festival brand in the world. Together with the global team, we strive to deliver a unique, first-class music festival experience with stand-out production at premier venues. We are excited to bring ULTRA Australia back"
The festival will once again feature both the mammoth Main Stage, and the hub of underground sounds with the Resistance Stage.  Following the success of this year's events, the 2020 installments are expected to welcome 50,000 attendees across both the Sydney and Melbourne festivals.
From the jaw-dropping technological marvels that are the various, custom-designed stages, to the unbeatable festival atmosphere, to the beautiful backdrop of the inspiring and conveniently-located venues chosen to host the festival, ULTRA Australia takes pride in creating an all-encompassing entertainment experience for fans. These factors and others combine to allow the world's top musical artists a canvas to create some of the best performances in the history of live music. 
---
3)Lost Paradise Festival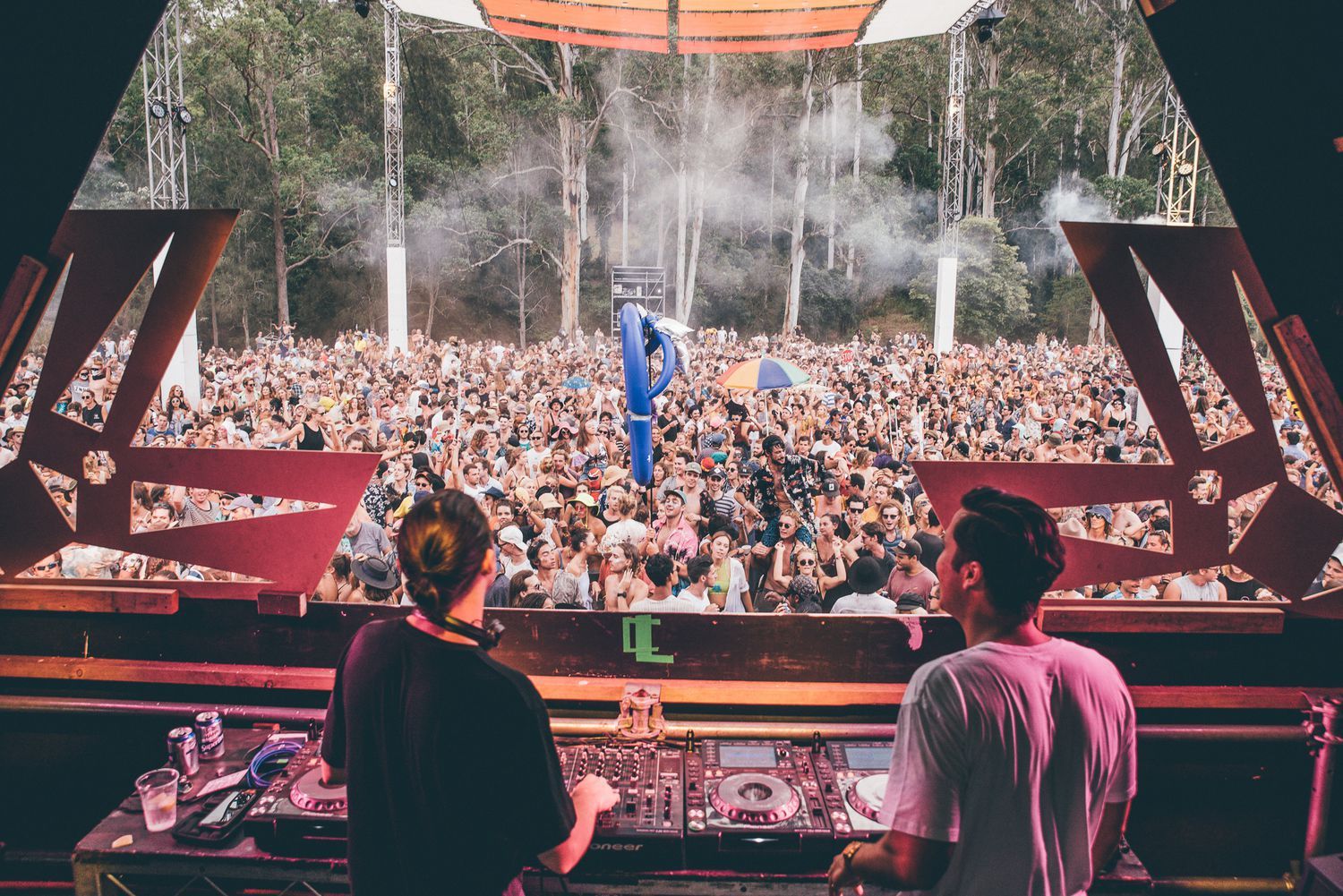 When: December 28, 2021 – January 2, 2023 (Over New Years Eve)
Where: Glenworth Valley, New South Wales (75 minutes outside Sydney)
https://www.lostparadise.com.au/
Don't know where to spend New Year's Eve in Australia?  Well, then make your way up to Lost Paradise for a truly one-of-a-kind experience!
This 3-day camping festival is loaded with a top-notch line-up spanning nearly every genre, amazing food, art, and yoga, all lovingly wrapped in a beautiful community.  It's definitely my favorite of the new years eve music festivals in Australia, but I'm obviously biased since it's the only one I've personally attended!
I was actually one of the photographers for the 2016 edition, so make sure you read my Lost Paradise Festival Review to get a full understanding of what to expect! Unfortunately, due to the devastating bushfires in Australia and the global health crisis, Lost Paradise was forced to cancel their 2019 & 2020 edition's, so I'm sure they're planning something BIG for their return in 2022!
It's one of my personal favorite Australia Music Festivals, and needs to be added to your bucket list!
Join the Lost Paradise Festival 2022 Facebook Event for more info…
---
4) Wide Open Space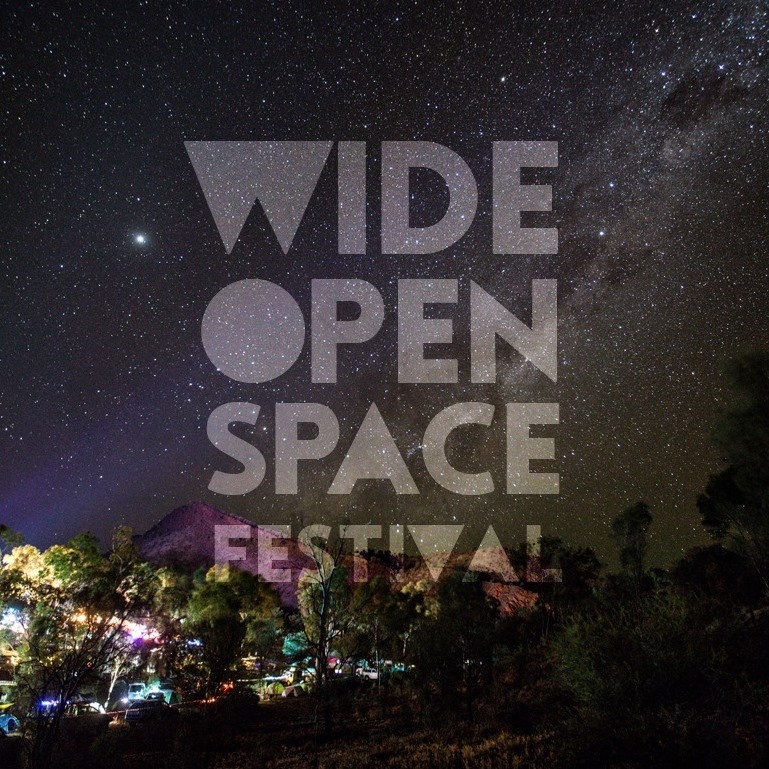 When: April- May 2023
Where: Central Australia (1 Hour from Alice Springs)
Three days of Australia's best underground beats held in a resort at the foot of the MacDonnell ranges, about an hour's drive out of Alice Springs.  This sounds like the ultimate outback experience and one of the best music festivals Australia has to offer!
Vice even referred to Wide Open Space as Australia's best-kept festival secret!? "Everyone is there for the music, the vibe and has usually traveled a hell of a long way to be at the festival site. Comprehensive statistical surveys have been made, and we can safely say, in mathematical terms, Wide Open Space = No F*ckwits.  To back this up, I'll even quote the festival's official management policy: "DON'T BE A DICKHEAD…General douchebaggery will not be tolerated. That's my kind of festival, right there."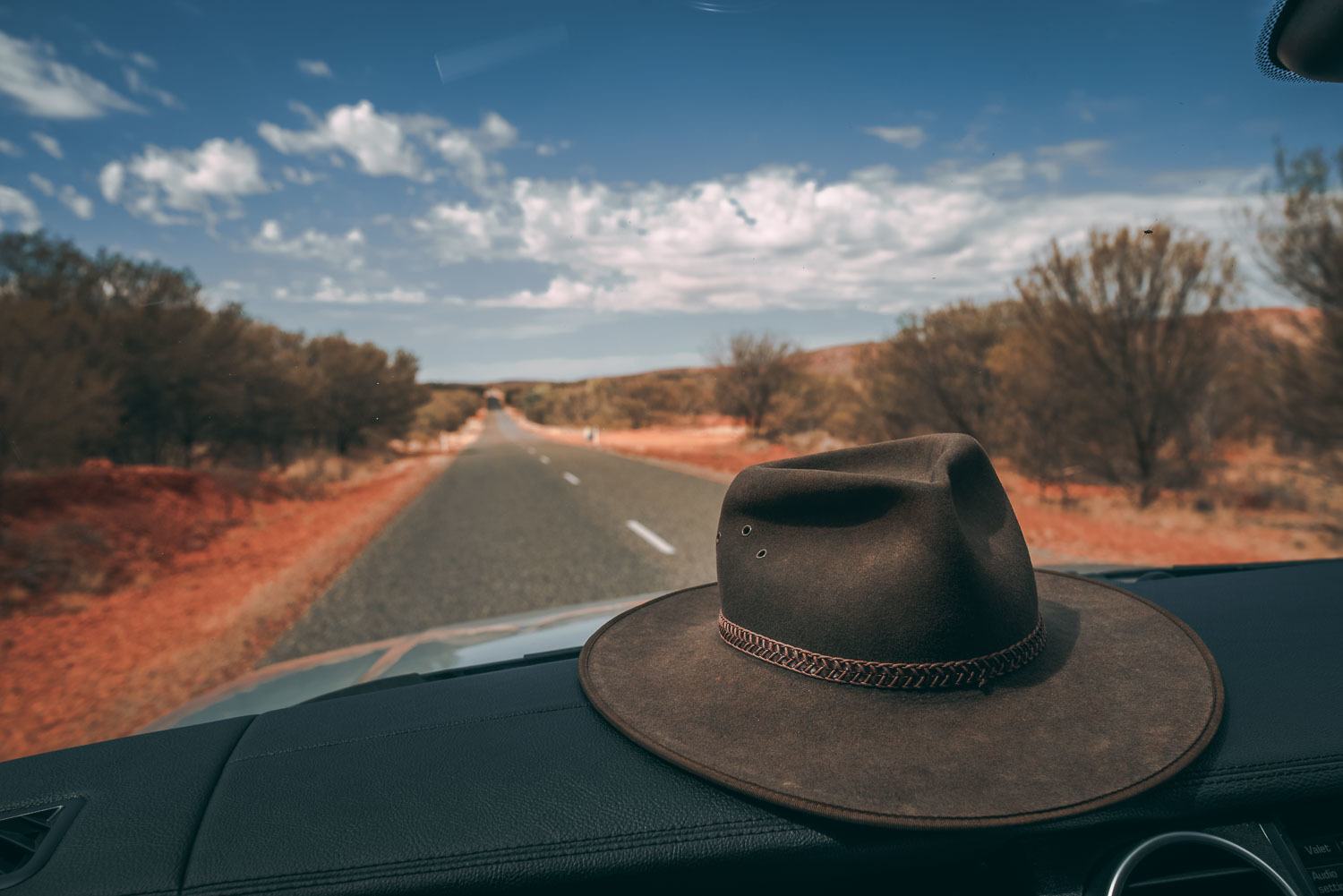 ---
"The WOS  team invites you head to the heartland to the incredible MacDonnell Ranges for a feast of music, arts and performance. Deeply inspired by desert culture (both traditional and contemporary) and the ancient landscape, WOS is a celebration of creativity, connection and the irrepressible human spirit!"
WOS is held at Ross River Resort, a scenic hour drive from Alice Springs and has been attracting audiences to this stunning desert paradise hideaway for 10 years.  The venue hosts cabins, showers, shady River Red Gums, epic views, a well-stocked licensed bar, and even a pool… Warm days, cool nights. Just perfect.
3 stages, multiple performances and play spaces, kids space, cranking pool party, licensed bar, an ancient landscape and camping under a billion stars."
This really does sound like the Ultimate Australia festival experience, and I can't wait to experience this for myself someday!
---
5) Strawberry Fields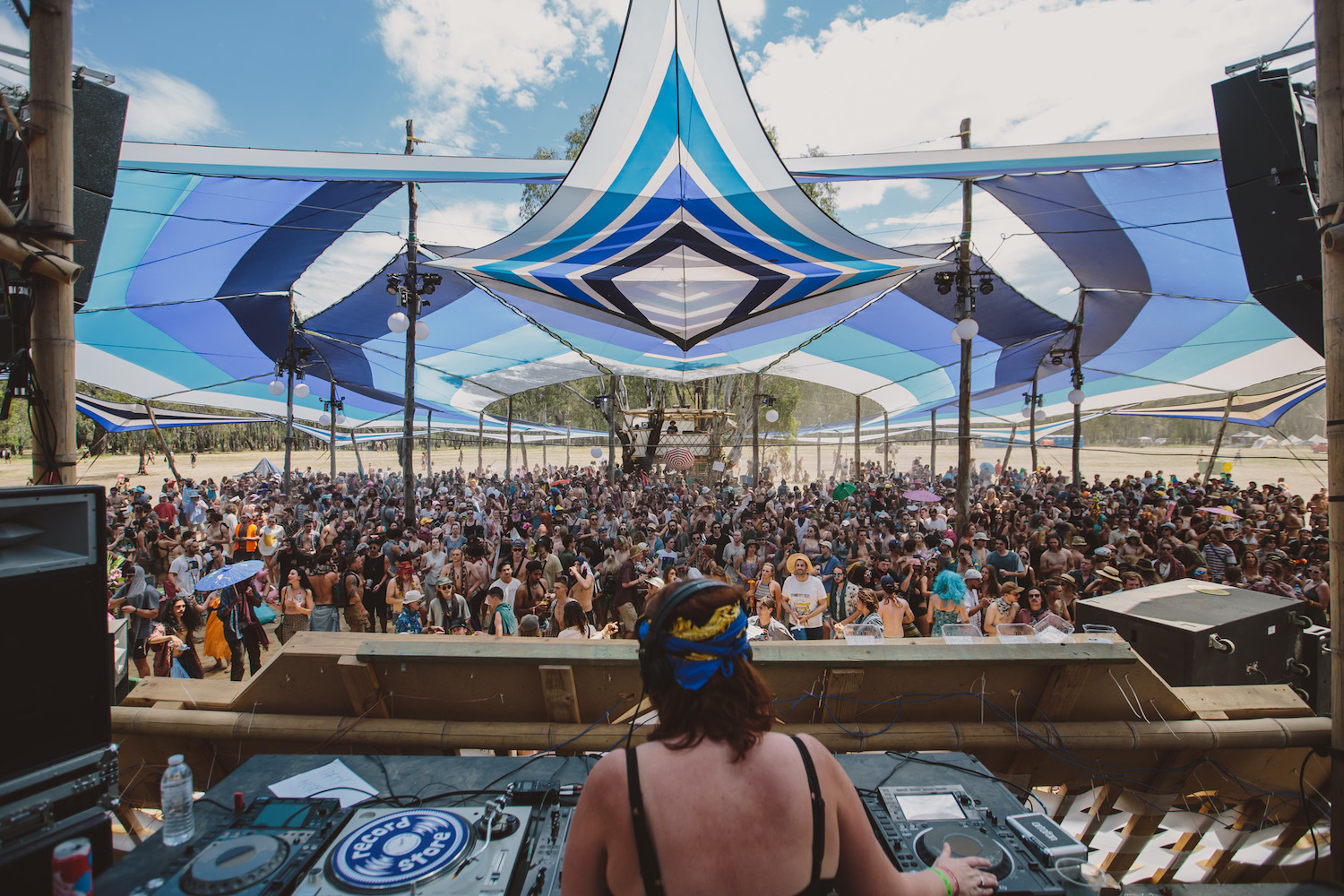 When: November 2023 (2022 Cancelled due to Flooding)
Where: Australian Bush, 2-3 hours outside Melbourne
http://www.strawberry-fields.com.au/
"Strawberry Fields is an annual celebration of art, sound and creative expression held for three days each November, a few hours outside of Melbourne, Australia. Each year we bring you a diverse selection of both renowned and breakthrough electronic music from both Australia and overseas.  Indulge yourself in a sensory feast, including soul-shaking sound, world-class decor, dozens of eclectic market stalls, artistic installations, live performance art, workshops, forum discussion and more."
When I first moved to Australia, Strawberry Fields was one of the first festivals that I heard about! While I have yet to attend, all of my friends who have been have said it's a spectacular bush doof, and would highly recommend it! I'm hoping to move to Melbourne in November for a few months, and attending Strawberry Fields Festival 2022 is at the top of my list!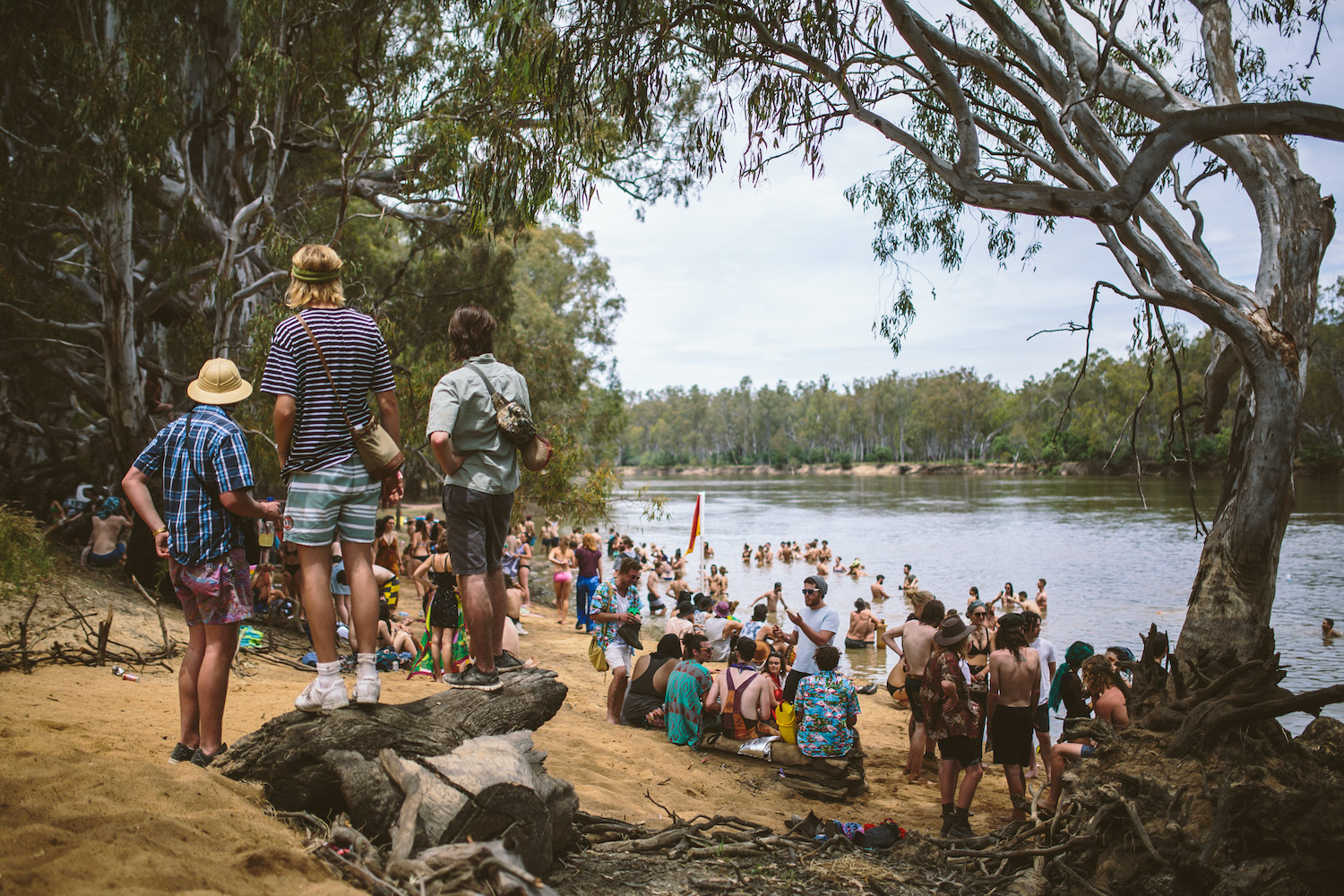 ---
6) Groovin The Moo Festival 2023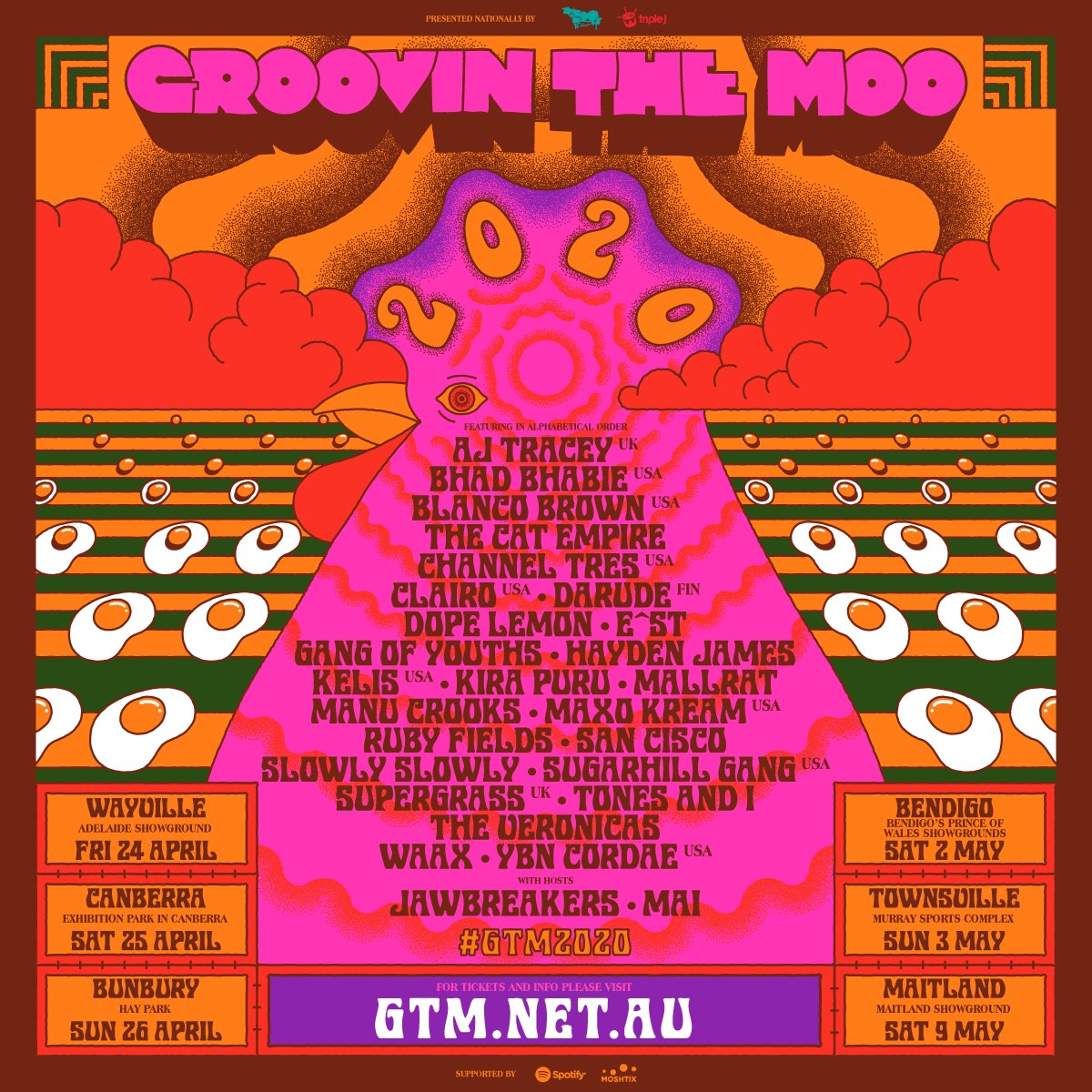 When: End of April / Beginning of May 2023
Where: Oakbank, Bunbury, Bendigo, Canberra, Maitland, and Townsville
Groovin The Moo is a key player in the Australia festival scene, and each year they produce six one-day festivals across six different cities. I had the pleasure of attending their Canberra edition back in 2016 and had an incredible time (although I didn't like it ended at 10:30 P.M, that's unfortunately pretty standard for one-day festivals in Australia).
"On the cusp of winter, Groovin the Moo has become a place for those seeking warmth, a space for like-minded people to gather and open their ears to both new and familiar sounds. It's a tradition for local host communities to participate in and celebrate."
---
7) Festival X Australia 2022
When: November – December 2022
Where: Sydney, Melbourne, Perth, Adelaide & Gold Coast
While Festival X only made its debut to Australia (and New Zealand) in 2019, it's already become one of the largest and most talked-about festivals in Australia! In its first year, they produced three massive events at Showgrounds in Brisbane, Sydney, and Melbourne. The line-up was absolutely stacked with some of the world's biggest artists, but that's no surprise as Festival X is a collaboration between Australia's leading festivals, concerts and events, Hardware (Piknic Electronik, Babylon), Onelove (Stereosonic) and Live Nation (Splendour in the Grass, Falls Festival and Download).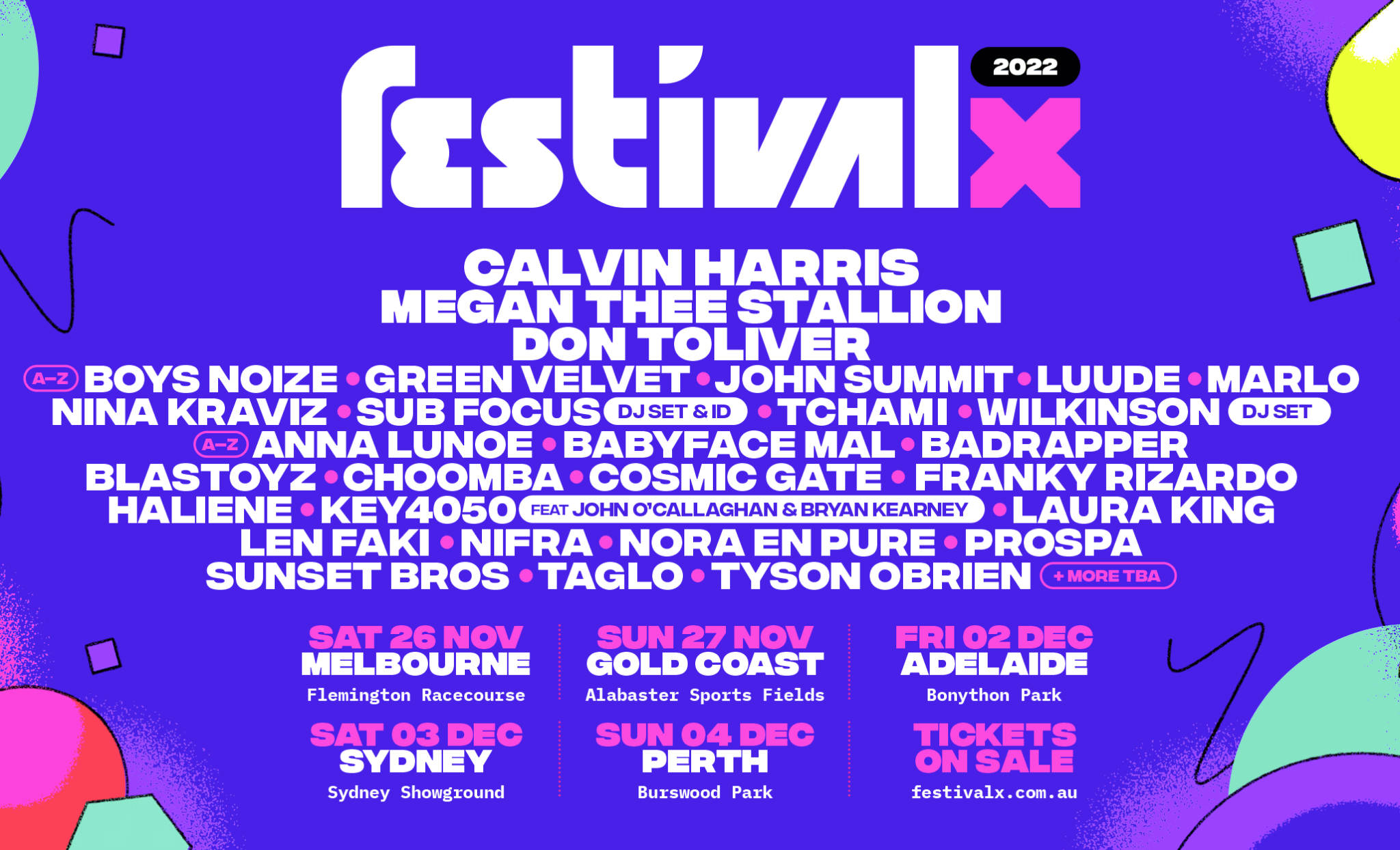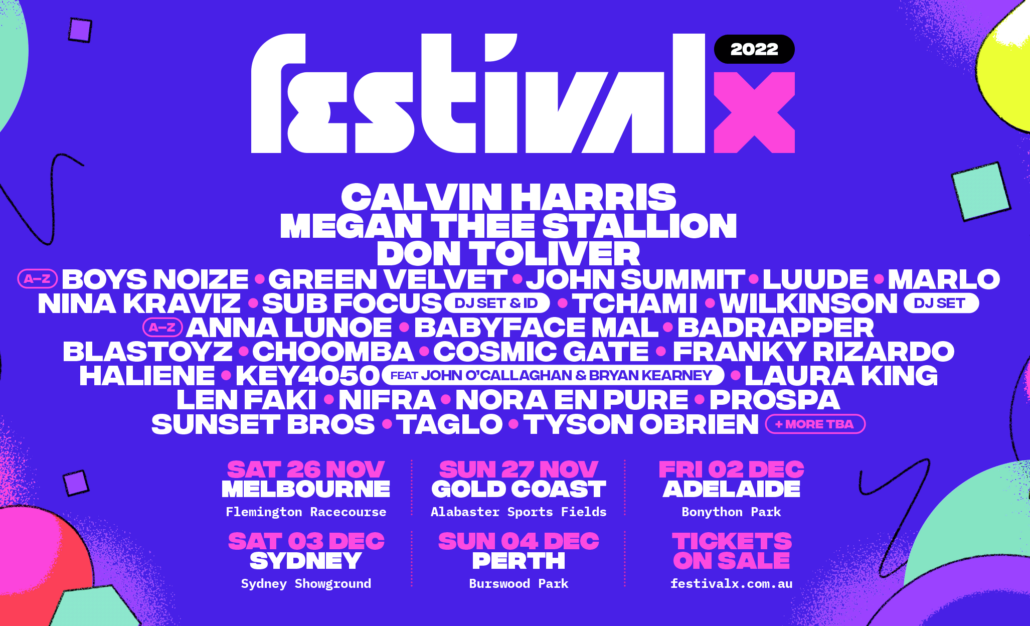 "Committed to bringing a quality event across multiple stages as well as a safe, friendly and well-priced experience for their guests, Festival X caters to fans from all genres and styles of music with a line-up which reflect this.  Whether you're into dance, hip-hop or pop – get ready – as this is THE music festival to kickstart your summer and to celebrate with your friends."
---
8) Return to Rio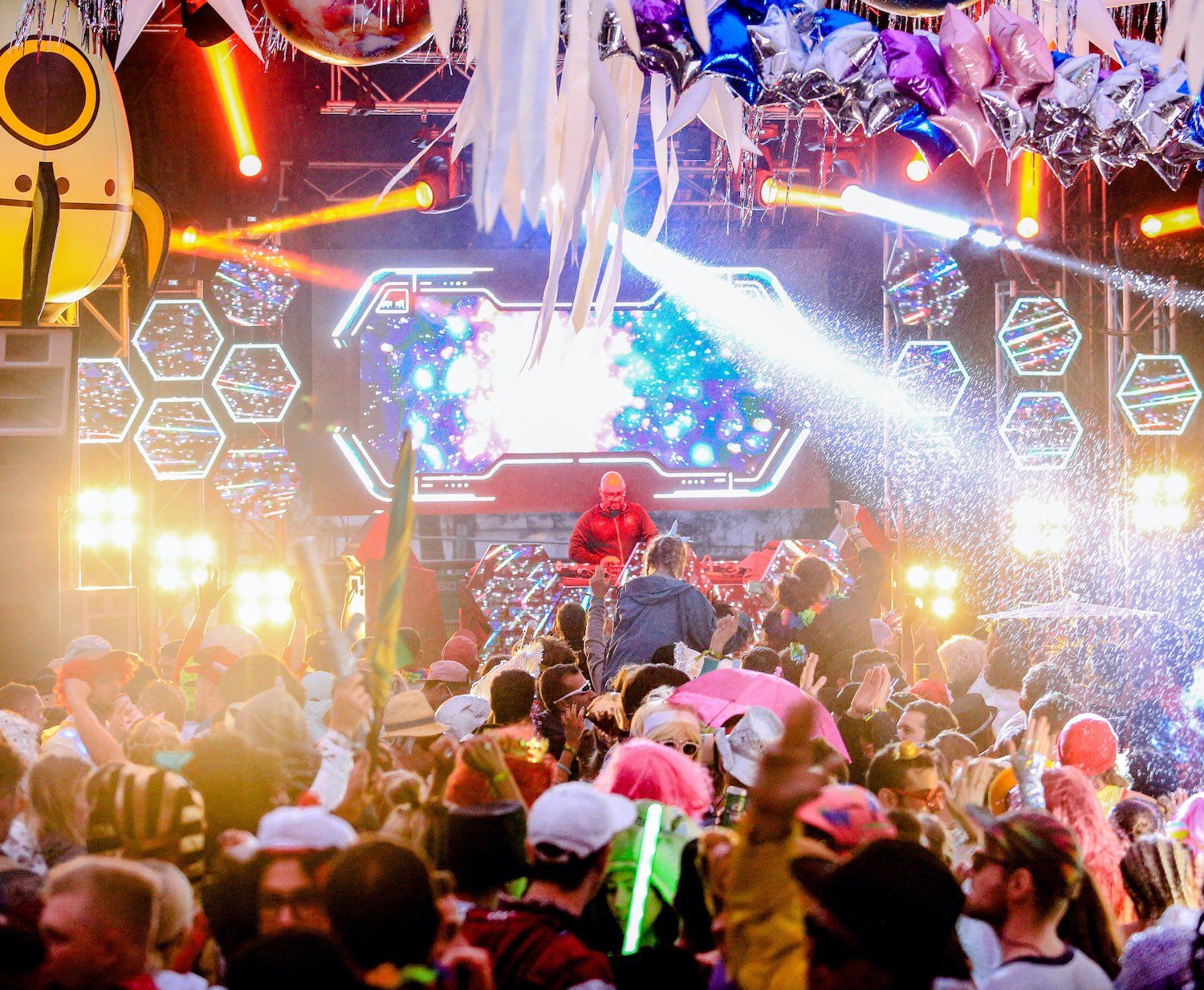 When: February 2023 (2022 Cancelled due to Flooding)
Where: Wiseman's Ferry, New South Wales
https://www.facebook.com/ReturnToRio/
I've now attended two different Return To Rio's, and I would 100% recommend it to everyone looking for an epic weekend of camping, dancing, boozing, and incredible vibes. 
While it may be a smaller and more intimate event compared to many of the other Australia festivals on this list, I guarantee it'd be a weekend you'll never forget! I first attended "Rio" when I lived in Sydney on my Working Holiday Visa, and simply had the most amazing experience. From the fancy dress outfits, top-notch music, and adult summer camp vibes, it's an event that will always keep me coming back for more. 
Tickets are hard to come by for their events (as they've got a pretty loyal fanbase), so keep an eye out for those golden tickets! I just noticed or Return to Rio 2020 they're doing a Halloween special, and I'm hoping I can make it! 
Read my full festival review for a fun read about my experience this many years ago – Return To Rio; The Ultimate Weekend Away
---
9) Big Pineapple Music Festival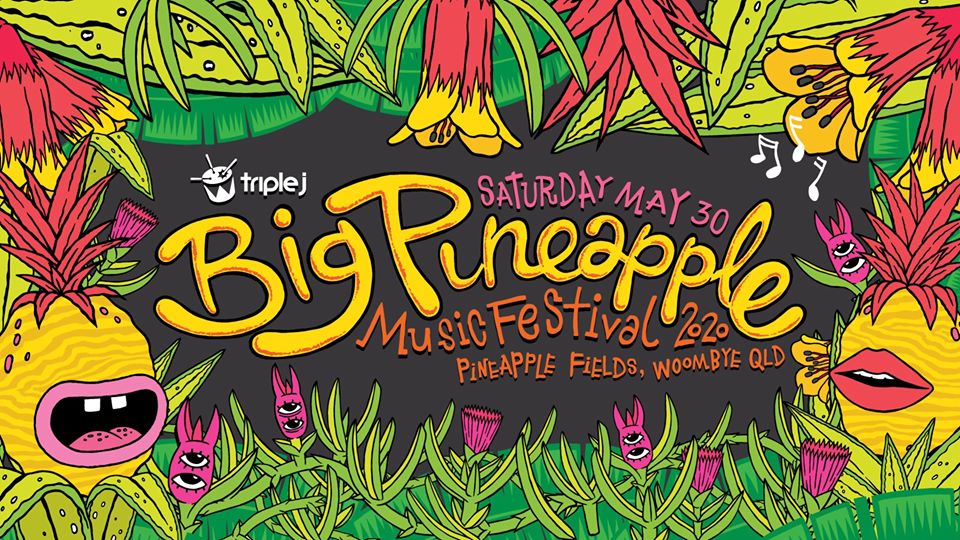 When: May 2023
Where:  Sunshine Coast, Queensland 
https://www.bigpineapplemusicfestival.com/
The Sunshine Coast's fave fest is back! 
"Whether it's the magical energy that radiates from the pristine, tree—lined surroundings or the laid back atmosphere that brings out the best in the performers and crowds alike, there's a special vibe to the one-day camping event that continues to attract punters from all corners of the country.
Those that make the Pineapple pilgrimage can shack up in the Pineapple Fields Campground for both Friday and Saturday for the full BPMF immersion experience by purchasing a camping ticket. Last year's event sold out in record time and with 2020 shaping up to be even juicier, make sure you jump on tickets quickly!"
Join the Big Pineapple Music Festival 2022 Facebook Event for more information, ask questions, announcements + more!
---
10) Rainbow Serpent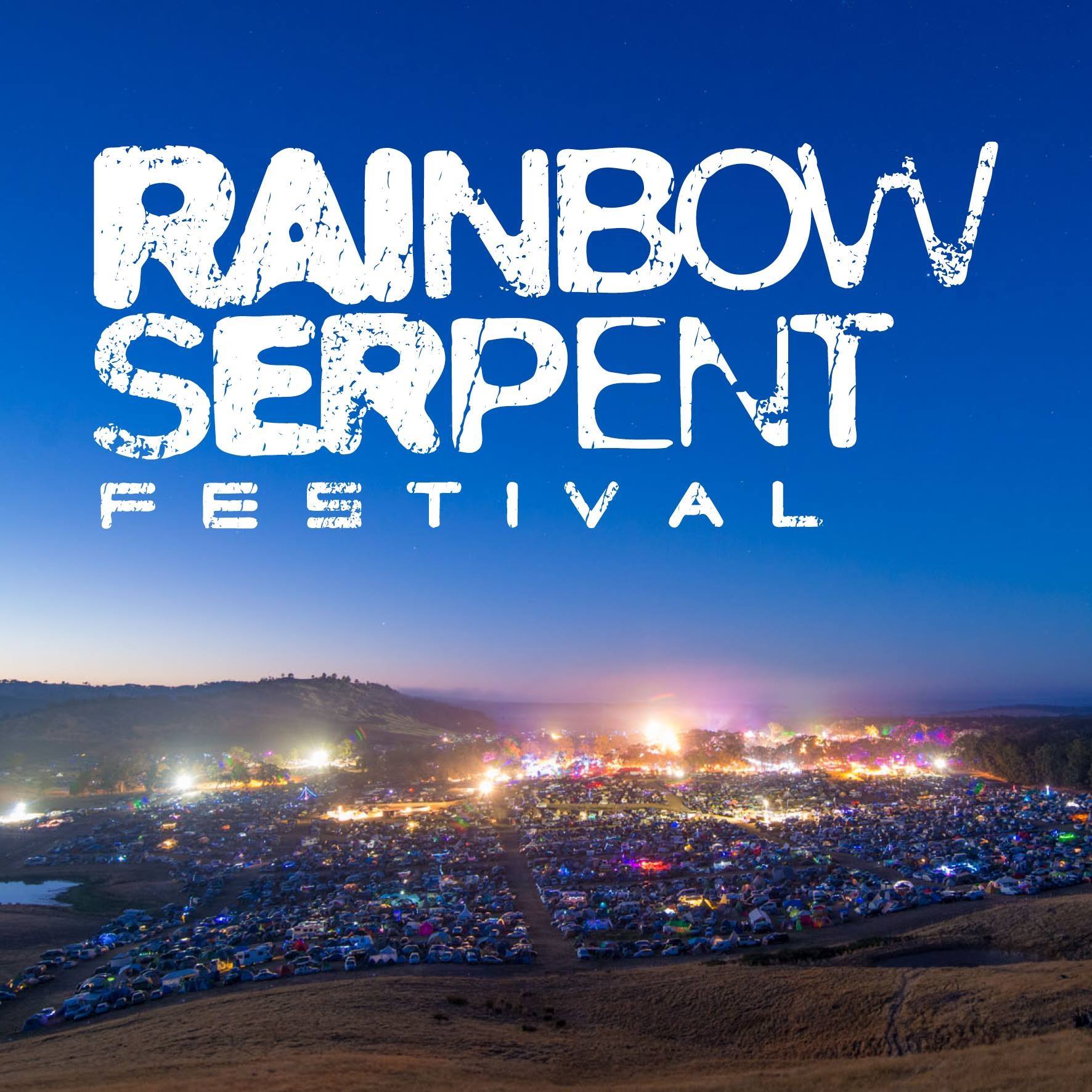 When: January 2022 (Dates TBA)
Where: Lexton, Victoria (2 Hour Drive from Melbourne)
https://www.rainbowserpent.net/
Rainbow Serpent is easily one of Australia's most popular festivals/ bush doofs, and has been around for over twenty years! With its wonderfully colorful stages, incredible art installations, awesome camping experience, and electronically diverse line-up – attending "Rainbow" is a MUST for your Australian Festival bucket list!
"It's a fresh discovery of opportunity and escapism, a chance to connect with like-minded individuals and to celebrate nature, community and harmony.  No longer just an electronic music festival these days you can expect to experience a unique combination of music, art, performance, spiritual discussion, relaxation and healing."
"After a difficult few years due to bushfire and the pandemic, we are excited to be returning for the full multi-day Rainbow Serpent Festival experience in late 2023. More information will be release soon, but in the meantime register your interest in pre-release tickets, and don't forget to come along to our O.Z.O.R.A One Day event for a little taste of Rainbow in the meantime."
---
11) Rabbits Eat Lettuce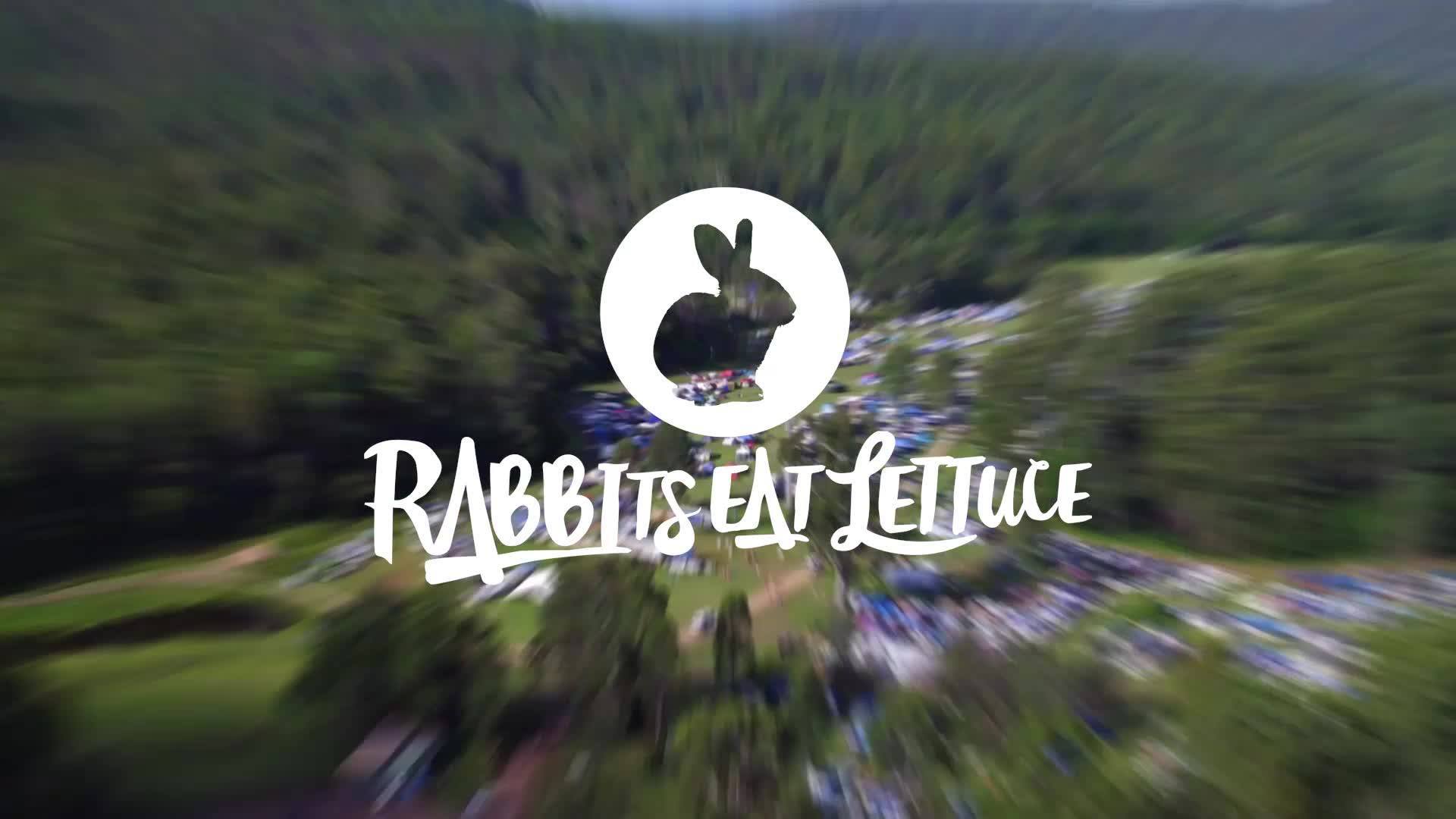 When: April 6-10, 2023 
Where: Landcruiser Mountain Park (150km North of Brisbane in the Sunshine Coast Hinterland)
https://www.rabbitseatlettuce.com.au
"4 Days of Camping, BYO, 24-Hour Sound, Yoga, Workshops, Awesome vibes, & Good music. 
Open your Heart. Develop your Mind. Move your Body. 
Rabbits Eat Lettuce is a place of Freedom, Love & Dance Music. Come and camp in a beautiful natural environment and form a community of like-minded souls who want to escape the hustle and bustle of the city life. Rabbits Eat Lettuce lets us be human again.  We can dissolve the social barriers and dance together."  
REL has been on my radar for a long time now, and if you can't tell from their description, it's a real proper "bush doof", and everyone has told me it's truly a magical experience! So if you find yourself around Brisbane during Easter, then you gotta check it out!
Join the Rabbits Eat Lettuce Music Festival 2023 Facebook Event for more information, announcements + more!
Ready for another Journey Down the Rabbit Hole?
---
12) Harbourlife Festival
When: November 2022
Where: Royal Botanical Gardens, Sydney
https://www.fuzzy.com.au/events/harbourlife-2022/
The one-party a year with the view people travel 20,000km to see, Harbourlife brings quality house music to the best-located dance floor in the country. 
"Harbourlife is Sydney's spectacular waterside party brought to you by Fuzzy. Situated at Mrs Macquarie's Point, Harbourlife creates the best-located dance floor in the country and plays host to a hand-picked selection of international and local house music artists.
With an iconic venue, killer soundtrack and the best vibes, it's no wonder it's renowned as the quintessential Sydney party to kick off the summer season."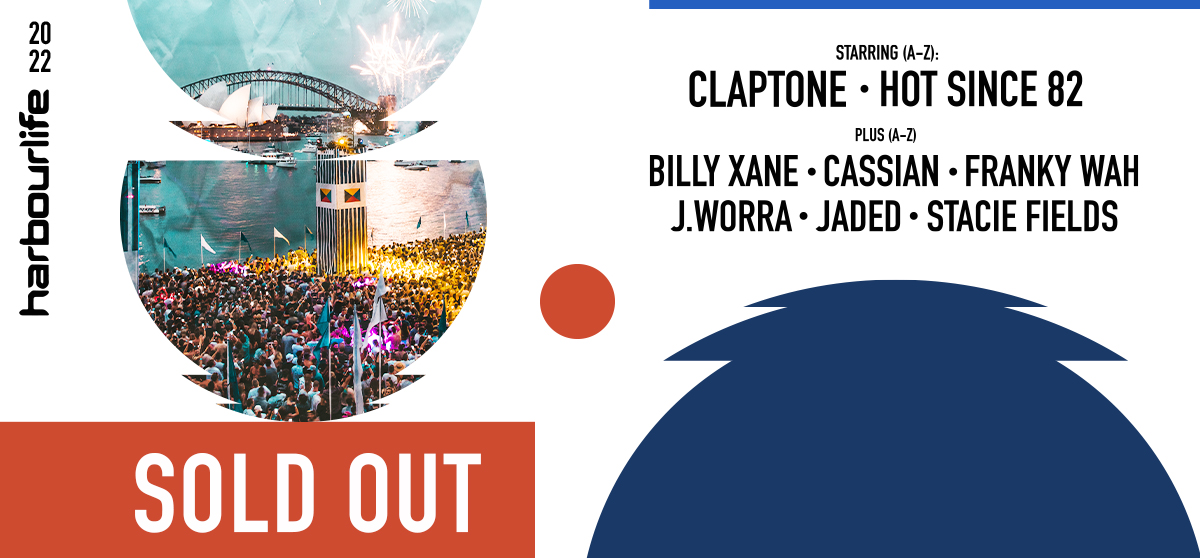 ---
13) Byron Bay BluesFest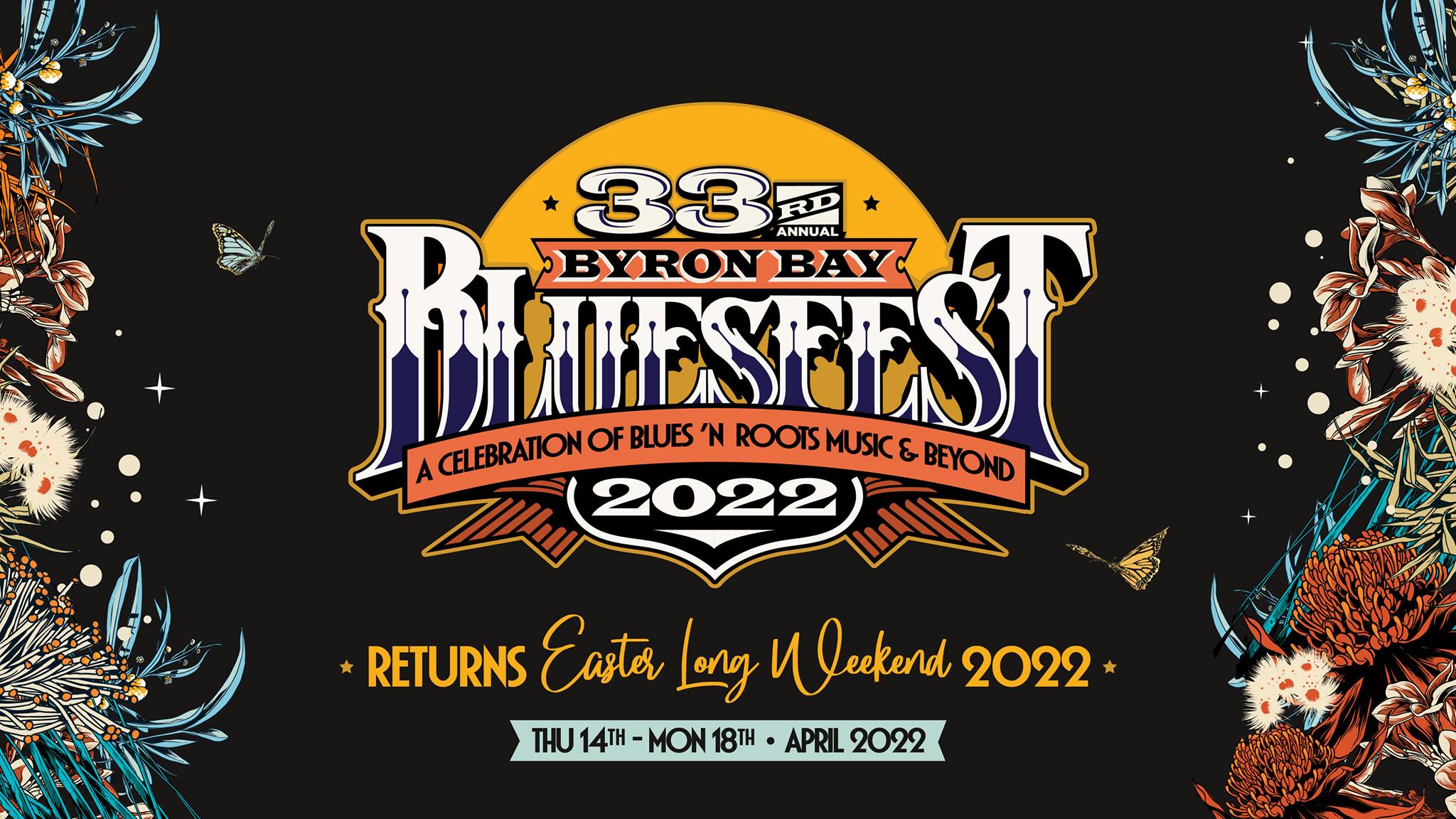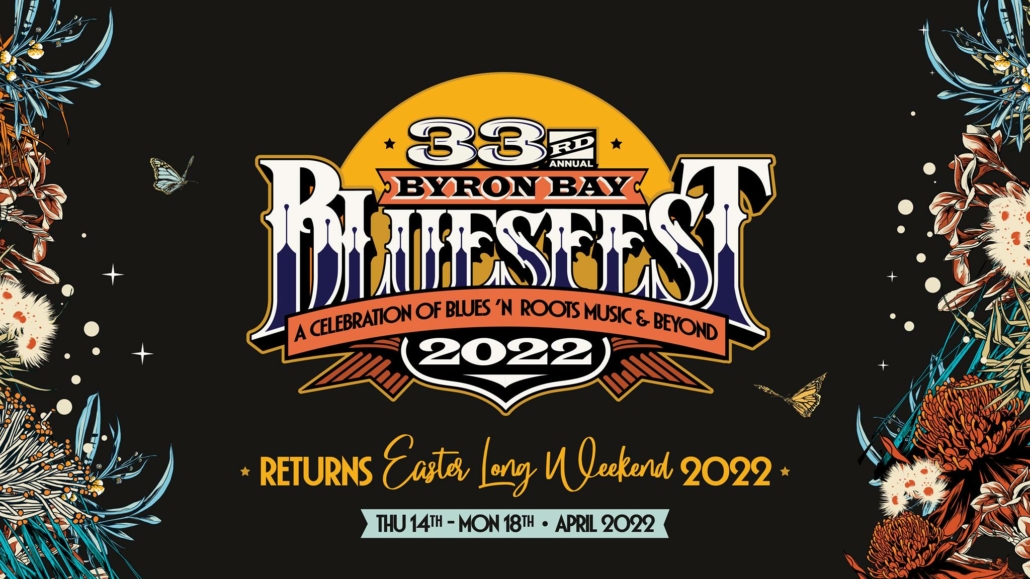 When: April 6-10, 2023 (Easter Long Weekend)
Where: Tyagarah (Byron Bay), NSW
Australia's multi-award winning and internationally renowned festival
"Each year the Byron Bay Bluesfest attracts some of the world's biggest blues and roots performers for five days over the Easter long weekend (March or April). The festival delivers more than 200 gigs across multiple stages, as well as camping, food stalls and children's entertainment. Over 105,000 music lovers attend to enjoy a diverse array of artists, gorgeous weather and the happy vibe around the festival." 
Join the Bluesfest 2023 • Byron Bay Facebook Event for more details
---
14) Beyond The Valley | "Beyond the City"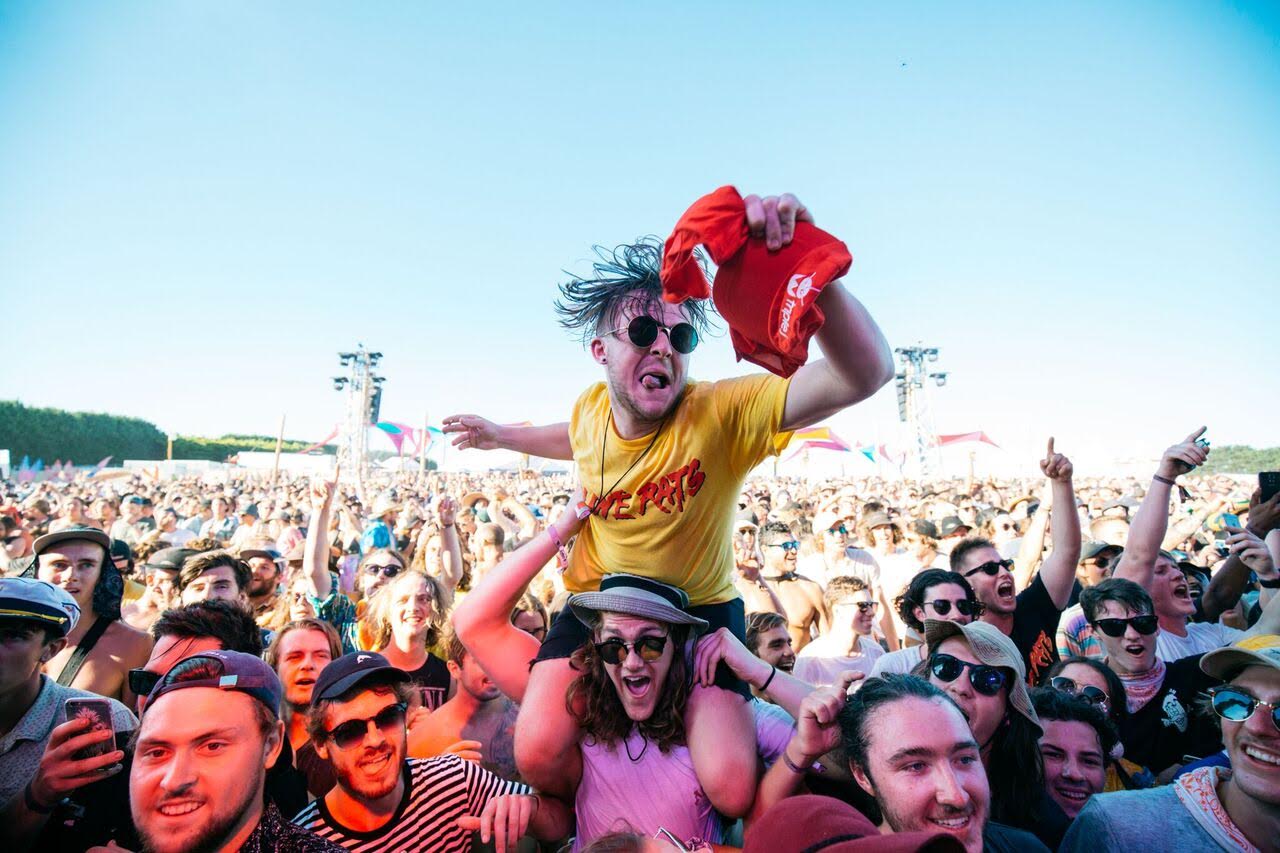 When: December 28 – January 1, 2023 (New Years Eve Festival)
Where: Barunah Plains, Victoria
http://www.beyondthevalley.com.au/
"A distinctive, unique and most of all carefully curated music festival over the New Years' Eve period. From December 28th to January 1st, thousands upon thousands of people make their way to the spectacular site in Lardner Park, Victoria to see what's in store for them each and every year.  Our beloved main stage is a whopping 60 metres in width, housing truly breathtaking visuals, lighting, stage production and decor to bring the performances by our nationally and internationally acclaimed artists to life."
2022 looks absolutely promising with a stacked line up with Diplo, Bicep, and Charlotte De Witte to name just a few!
Join the Beyond The Valley Festival 2022 Facebook event for more info
---
15) Burning Seed (Burning Man Australia)
When: March 27-23, 2023
Where: Matong State Forest, NSW
https://www.facebook.com/burningseedaustralia/
Red Earth City will rise once more in 2023 in the beautiful Matong State Forest location.
Burning Man is one of the most amazing events I've ever experienced, and a large part of that is because of the "burner" community! There are "regional burns" all over the world throughout the year, and in Australia, the main regional burn is called Burning Seed.  
"Burning Seed event is one-week experimental gathering dedicated to creativity, collaboration, festivity, music and creative arts and events by Australian theme camps and communities…"
While it should be said that Burning Seed is NOT a festival, but more so a community event that is put on by its attendees! Expect lots of fun art cars, friendly people, amazing music, and so much more! While I haven't been able to attend yet, I can't wait to visit someday! 
GO Prepared:  30 Perfect Burning Man Accessories, Costume Ideas, and Outfit Essentials
---
16) Falls Festival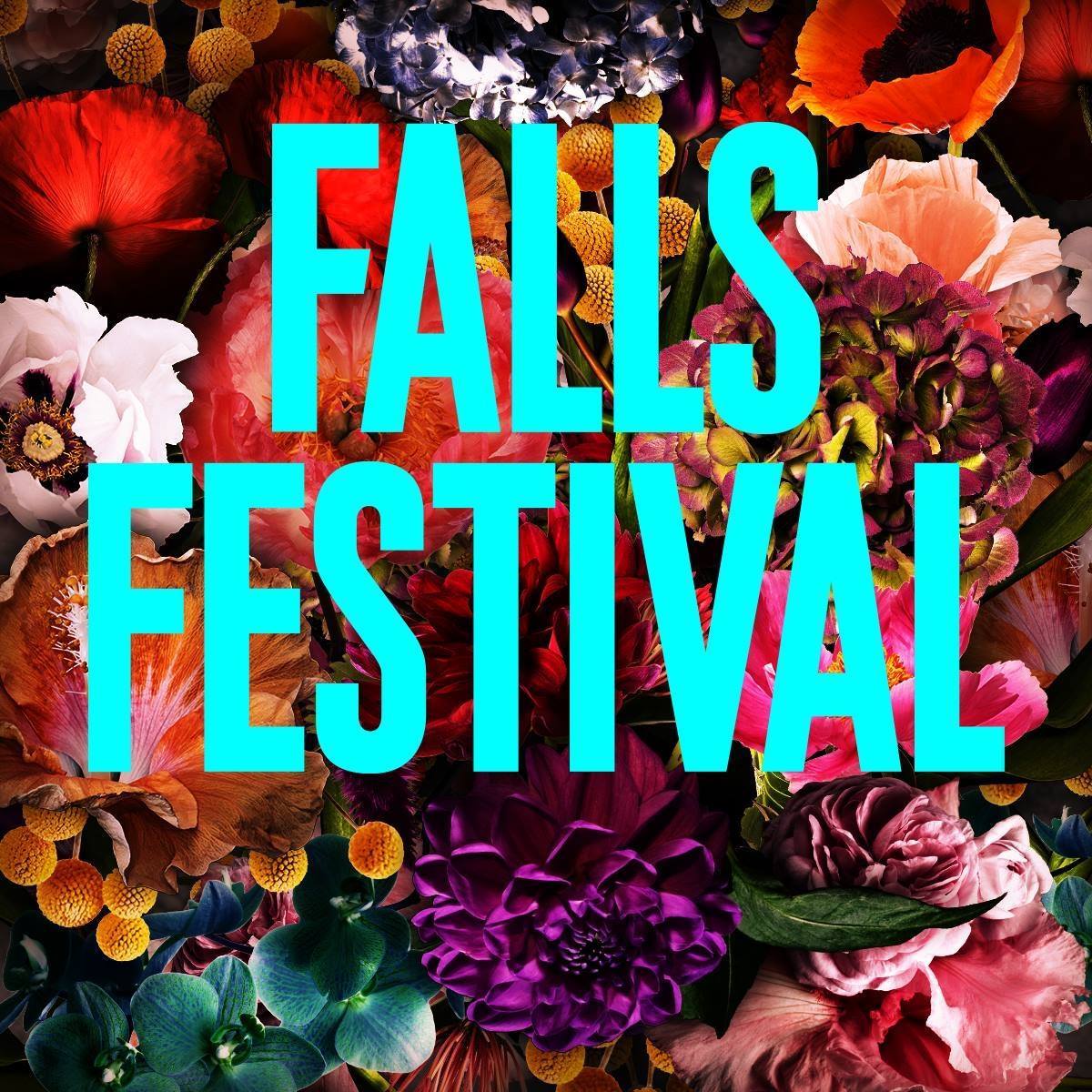 When: December/January 2023
Where: 3 Locations. Melbourne. Byron Bay. Fremantle
https://www.fallsfestival.com/
The Falls Music & Arts Festival is one of the best, longest-running, boutique music events in Australia. 
The festival is based on European style events, featuring a diverse mix of over 70 renowned bands, DJs and comedians from throughout Australia with over 20 international acts. 
They always bring a star-studded line-up that will please just about everyone, and it's definitely one of Australia's Best New Year's Eve Music Festivals! It's been on my Australian festival bucket list for as long as I can remember!
---
17) Mushroom Valley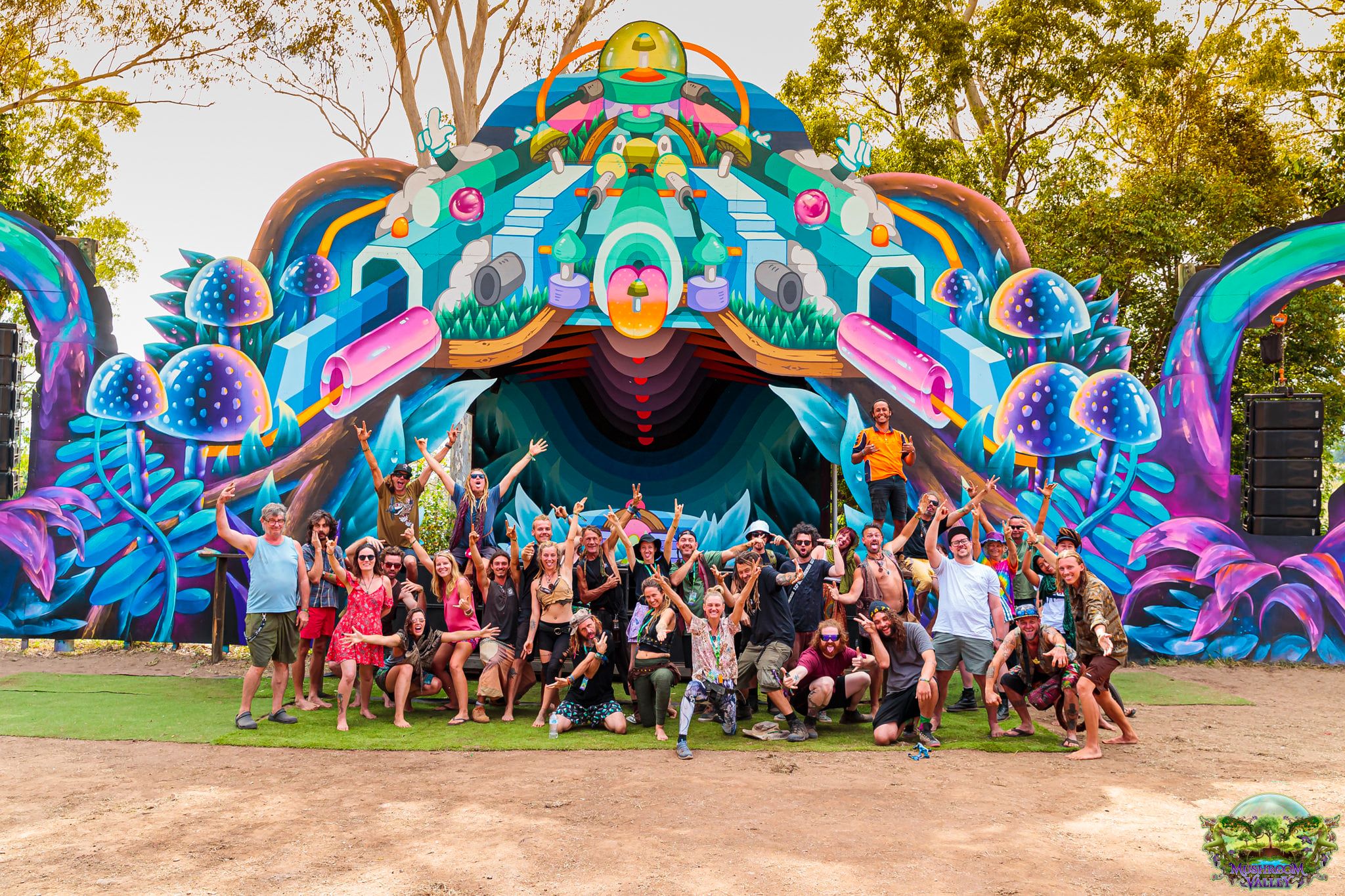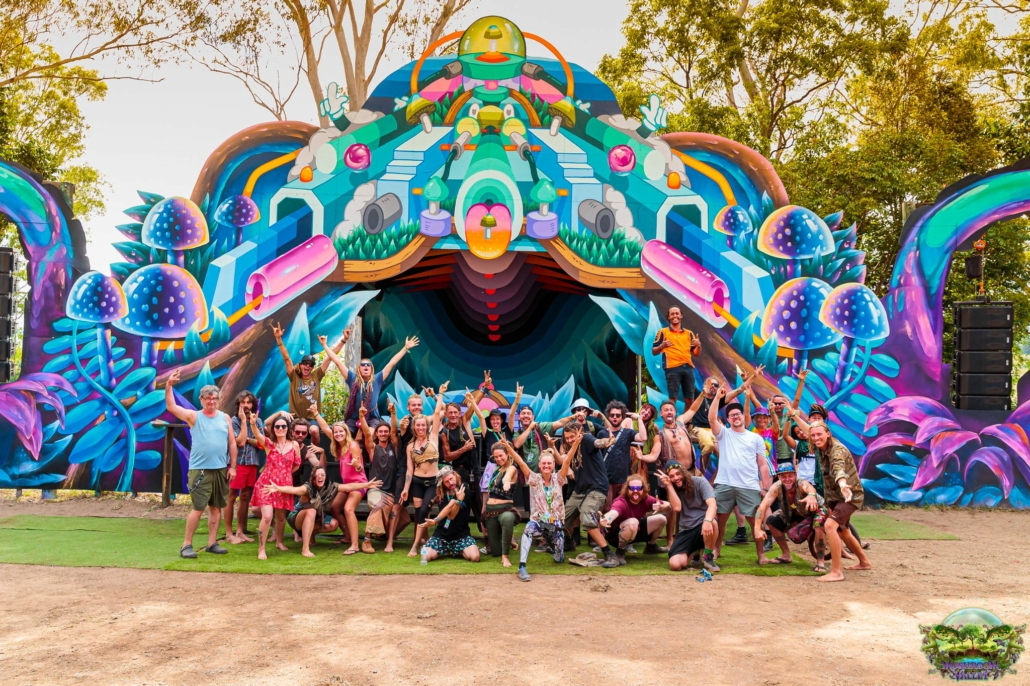 When: September 2023
Where: Near the Whitsundays
https://www.mushroomvalley.com.au/
https://www.facebook.com/mushroomvalleyfestival
A 3-Day Music, Art, & Lifestyle festival near one of the most beautiful destinations in Australia (The Whitsundays)
"Mushroom Valley is an amazing psychedelic wonderland where we pride ourselves on creating a friendly and fun environment where people from all walks of life can connect with people from all communities and demographics.
Here we join together by a shared desire to celebrate life and to learn and experience new things. Festival goers can expect to see a variety music genres, including progressive trance, electro, house, breaks, dub, glitch and ambient, featuring some of the freshest acts from around the world alongside Australia's finest talent. A truly magical experience, Mushroom Valley offers a chance to escape from the pressures in our day to day lives and connect with like minded people, in a safe and truly awe inspiring natural environment, set in a beautiful location under the clear blue summer sky.
The festival has a vast range of creative activities, dance, theatre discussion, conscious sound and the latest healing modalities to provide a place for growth and personal wellbeing. In an increasingly fast and demanding world, the festival is created to provide a place to nurture oneself, communicate ideas, find personal power and increase wellbeing through a variety of multi concurrent holistic activities designed to expand the mind, awaken the spirit and heal the soul."
---
 18) St. Jerome's Laneway Festival
When: January & February 2023
Where: Adelaide, Brisbane, Fremantle, Melbourne, Sydney 
St. Jerome's Laneway is an incredible festival brand that tours all over Australia, New Zealand, and even parts of Asia! Every year they deliver a stacked and diverse line-up and produce epic one-day summer festivals across the country.
While they've had to take a break in recent years, Laneway is returning to Australia in 2023 for another year of epic festival shenanigans and top-notch music.
---
19) Pitch Music & Arts Festival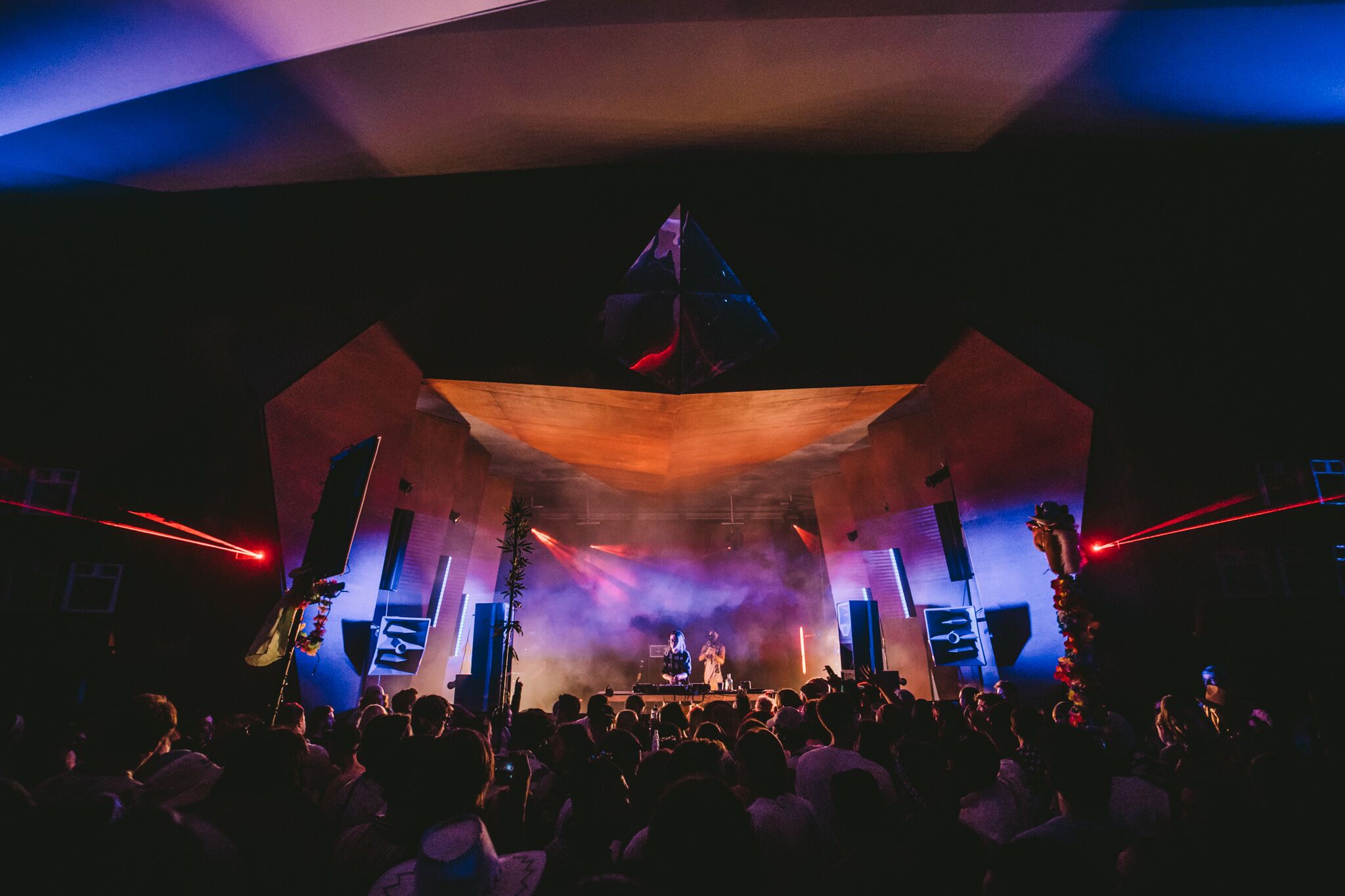 When: October 2023
Where: Moyston, Victoria
https://www.pitchfestival.com.au/
PITCH may be one of the newer Australian festivals on the list, but I personally think they bring the BEST line-up out of al of them! For the fellow techno addicts, this is simply a no-brainer, and I've been dying to attend this festival ever since seeing their very first line-up announcement! 
I've had several friends attend who have said it's an incredible atmosphere filed with people who love underground house and techno, awesome stages, and top-notch production. Every year they announce a HEAVENLY TECHNO LINE-UP, which is why I think It's probably the best techno festival in Australia! In 2021, things are a bit different as they're hosting a one-night festival event in the city, but the festival plans on making a big return in 2022.
"A fount of sound.  Four mercurial days of contemporary electronic music steeped in visual arts and landscape. A yearling community assembled in Victoria's wide and promising plains – oracular international and local artists in the effervescence of plein-air."
---
20) Elements Festival 2023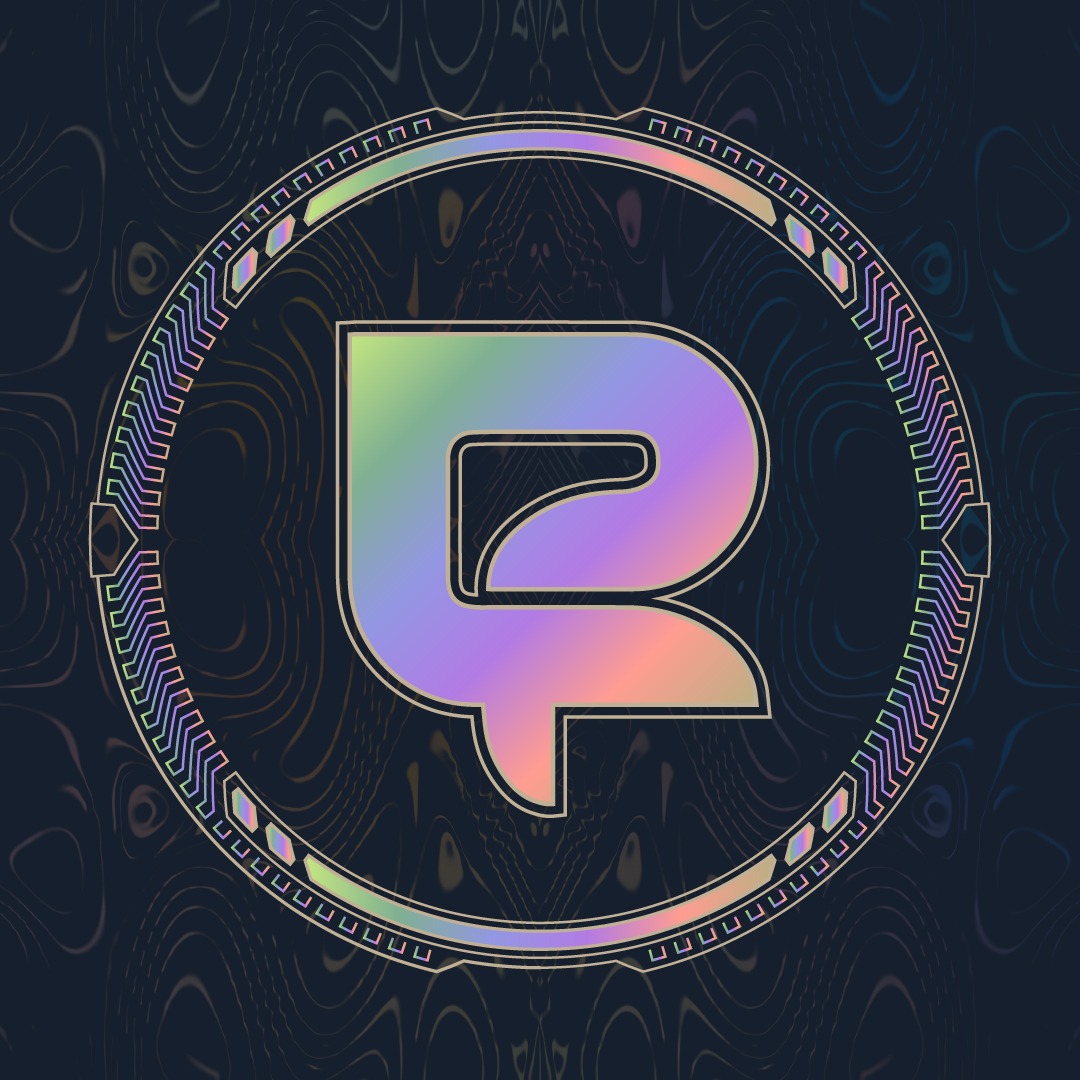 When: October 12-16, 2023
Where: Sunshine Coast Hinterland, South East Queensland, Australia
https://www.elementsfestival.com.au
Not just another Australia music festival and definitely not your average doof, Elements is an ever-growing adventure not to be missed.
"Elements Festival is rebooting for 2023, and though you can always rely on us to deliver luminous days and starry nights filled with music, fresh air, and natural beauty, our redrawn map will be brimming with new adventures, upgraded items, and super-charged secrets to unlock!
We cordially invite you to enter our world for an unforgettable ride through some of the world's best electronic music, art, performances, workshops, and markets. 
Offering both Spring & Winter festivals, be sure to follow Elements for all their incredible events!
---
21) Listen Out Australia 2023
When: End of September / Beginning of October
Where: Sydney, Perth, Melbourne, Brisbane (4-Shows)
 https://www.facebook.com/ListenOut/
"Listen Out is the antidote to many of the things you don't like about bigger music festivals. It is a carefully handcrafted party, with a killer lineup of the dance music that matters and a philosophy of best, not biggest. Say goodbye to endless timetable clashes, long hikes to the 12th stage and spending your day with several thousand people you can't relate to."
Touring four cities every year, Listen Out is a massive name in the Australia festival scene, and I have many friends who attend every year!
---
22) WOMADelaide
When: March 10-13, 2023
Where: Botanic Park, Adelaide
Genre: Global music
https://www.womadelaide.com.au
The iconic open-air festival set in Adelaide's stunning Botanic Park is an award-winning celebration of the very best of the World of Music, Arts & Dance.
"WOMADelaide is a four-day festival of Music, Arts and Dance celebrating cultural and creative diversity held since 1992 in Adelaide's beautiful Botanic Park. The festival has become a truly unique part of the Australian festival landscape, showcasing the best, the essential – and the surprising – in global music, dance, art and ideas.
WOMADelaide attracts around 18,000 – 20,000 people per day, (not including children 12 and under who are admitted free) with over a third of attendees generally coming from interstate and overseas."
---
23) Electric Gardens Festival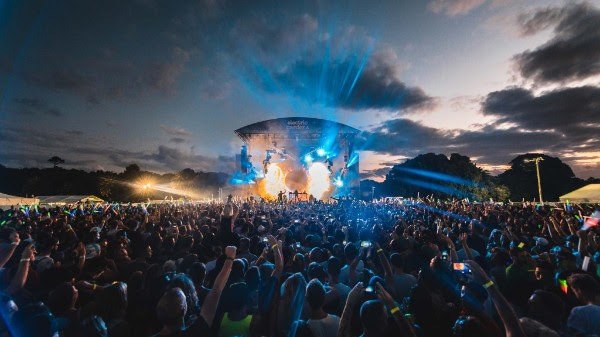 When: April 2023
Where: Various cities across Australia & New Zealand!
Electric Gardens Festival is widely regarded by electronic music fans thanks to the directors' careful curation skills when it comes to their line-up. Their hugely successful debut event in 2016 was hailed by many as a return to the lost glory days of outdoor Australian summer dance music festivals. And since then, year on year, they have built on that success with a diverse line-up combined and an up-for-it crowd.
In previous years, Electric Gardens Festival has seen the likes of Fatboy Slim, Eric Prydz, Gorgon City, Sigma, Armand Van Helden, MK, Sasha, John Digweed, Basement Jaxx and Jamie Jones to name just a few. This year, we're bringing you three epic stages with our most diverse line-up for our 5th season. The finest, global electronic music producers and DJs will descend on Centennial Park on our new date Saturday 22 February – and to celebrate our 5th anniversary, do we have a stage or two full of surprises this year!"
While Electric Gardens does throw editions in Melbourne, Perth and Brisbane as well, Sydney will always be it's home base. I personally attended the inaugural 2016 edition, and had an absolutely incredible time.  It's well organized, excellent production, and it attracts the perfect Sydney party crowd. Read more: Electric Gardens Festival Review.
---
24) Woodford Folk Festival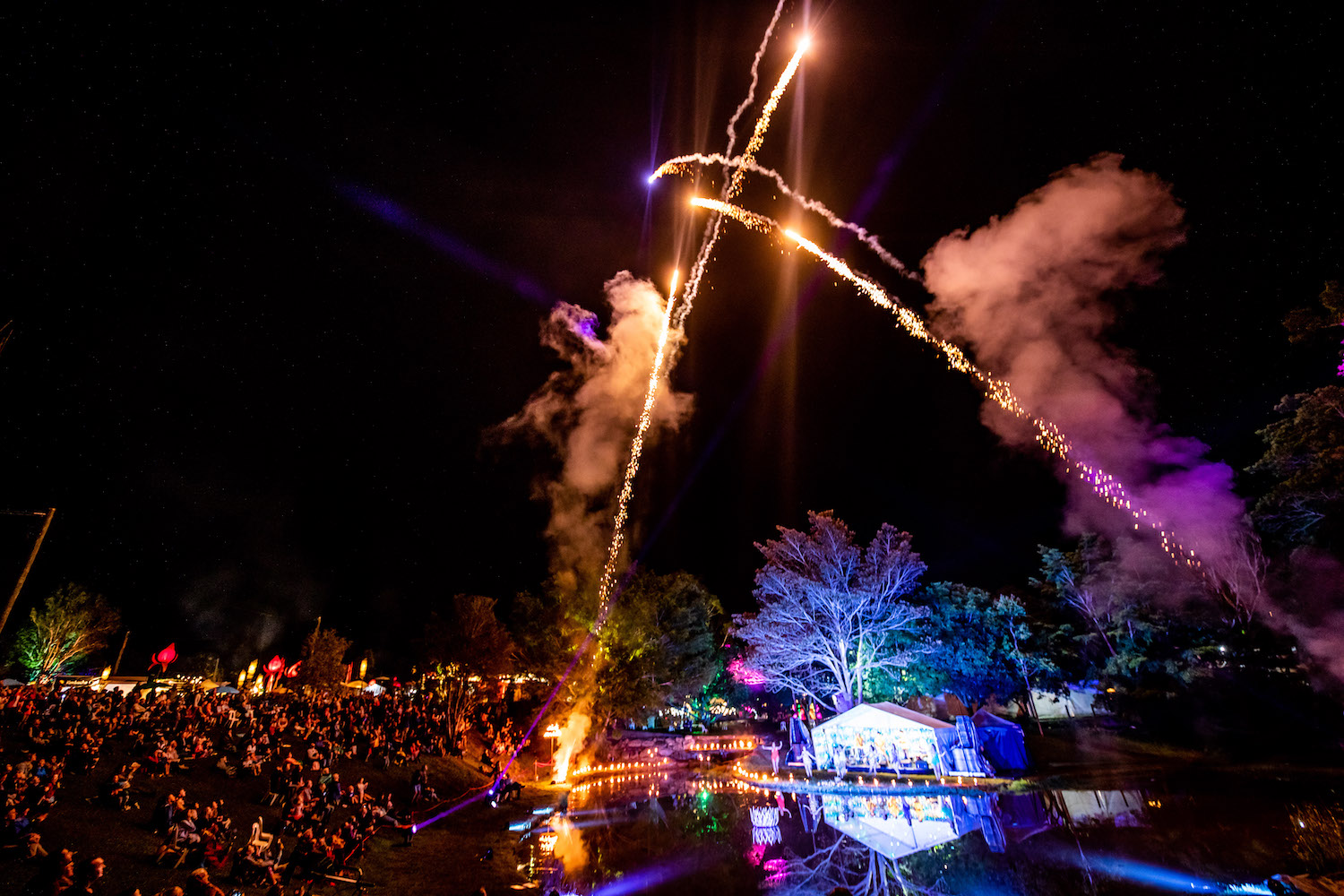 When: Dec 27 – Jan 1 (New Years Eve Festival)
Where: Woodfordia, Queensland
 https://woodfordfolkfestival.com/
"Woodford Folk Festival is one of Australia's largest and most iconic events (and one of the largest 'folk' festivals in the world). It is also the largest gathering of artists and musicians in Australia.
The programme encompasses the depth and diversity of Australia's cultural, artistic and social expression with music, dance, cabaret, circus, comedy, workshops, debate, street theatre, films, forums, visual arts, an entire children's festival and many special presentations including a spectacular fire event on New Year's Day."
---
25) The Town 2023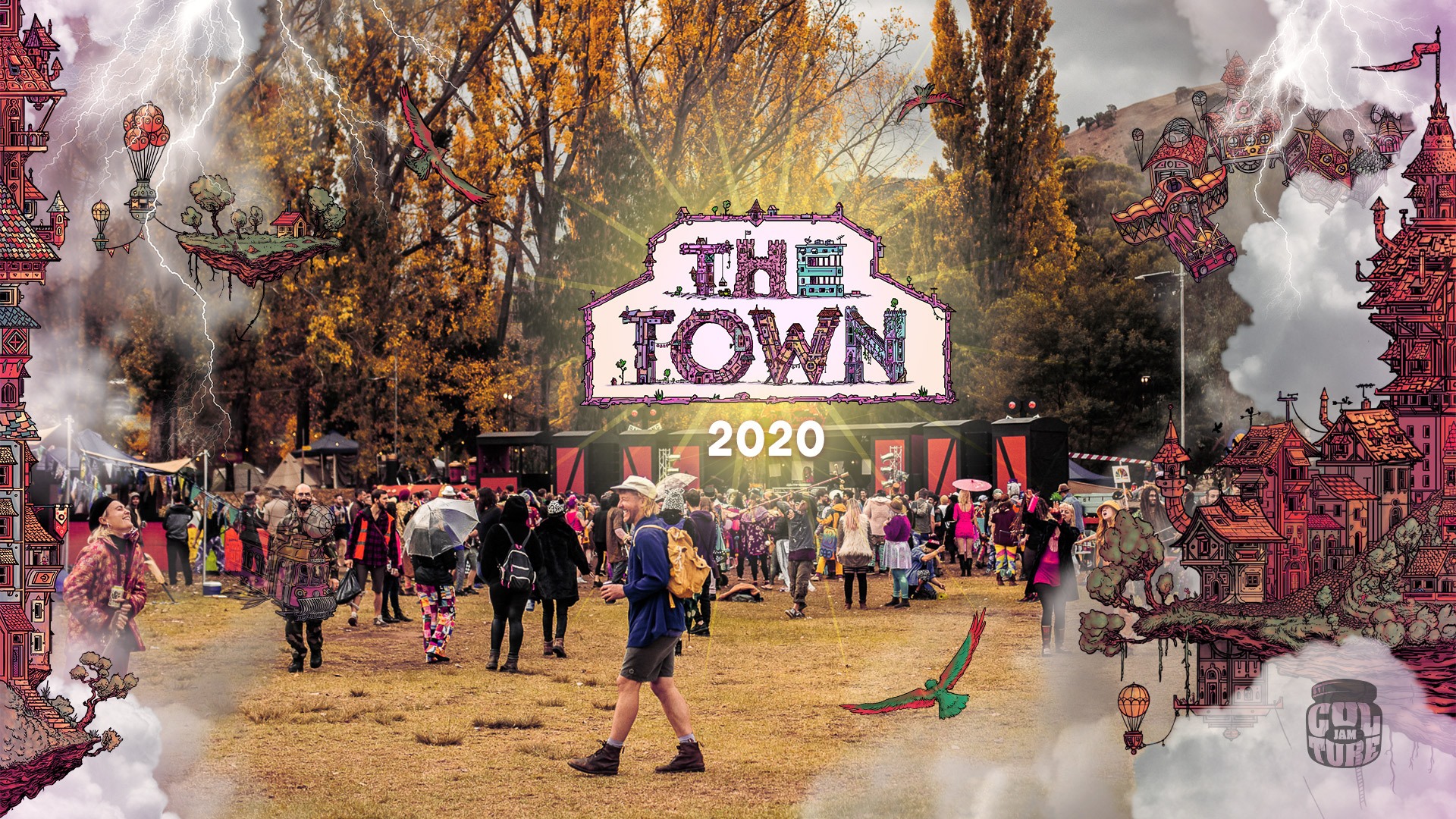 When: December 1-4, 2022
Where: Strathbogie Ranges (2 Hours Outside Melbourne)
https://www.culturejam.com.au/events/the-town/
"A place of like-minded folk who've declared the real world a joke. We're heading back to bikes and letters and the simplest of pleasures. From sustainable partying and funky-ass tunes, we invite you to get wild under the full moon'.  
Welcome to our interactive Village, part parodying every-day life with absurd theatrics and awesome set design, and part exploring what makes a healthy sustainable Town, all to a soundtrack of incredibly fun music. We aim to deliver a wacky new experiment never before seen on our Festival circuit"
Join the The Town (Summer Vacation) | 2022 Festival Event for more info….
---
"The town is a mock interactive village that parodies society and builds a creative, family-friendly, interactive and totally absurd themed world to explore. It is full of immersive buildings, activities, characters + shenanigans around every corner! It also explores what makes a sustainable Town and focuses on healthy and sustainable living, connection overconsumption, and sustainable solutions.
This year's theme is Power, with the 2020 elections coming in strong as leaders compete to take us into a funkier and brighter future. It also explores sustainable power, and will see a switch to solar, battery and bio-diesel power to run our village. On a personal level, we ask you to look at healthy and sustainable ways of finding your energy and tapping into your true inner power."
---
26) Field Day 2023 Festival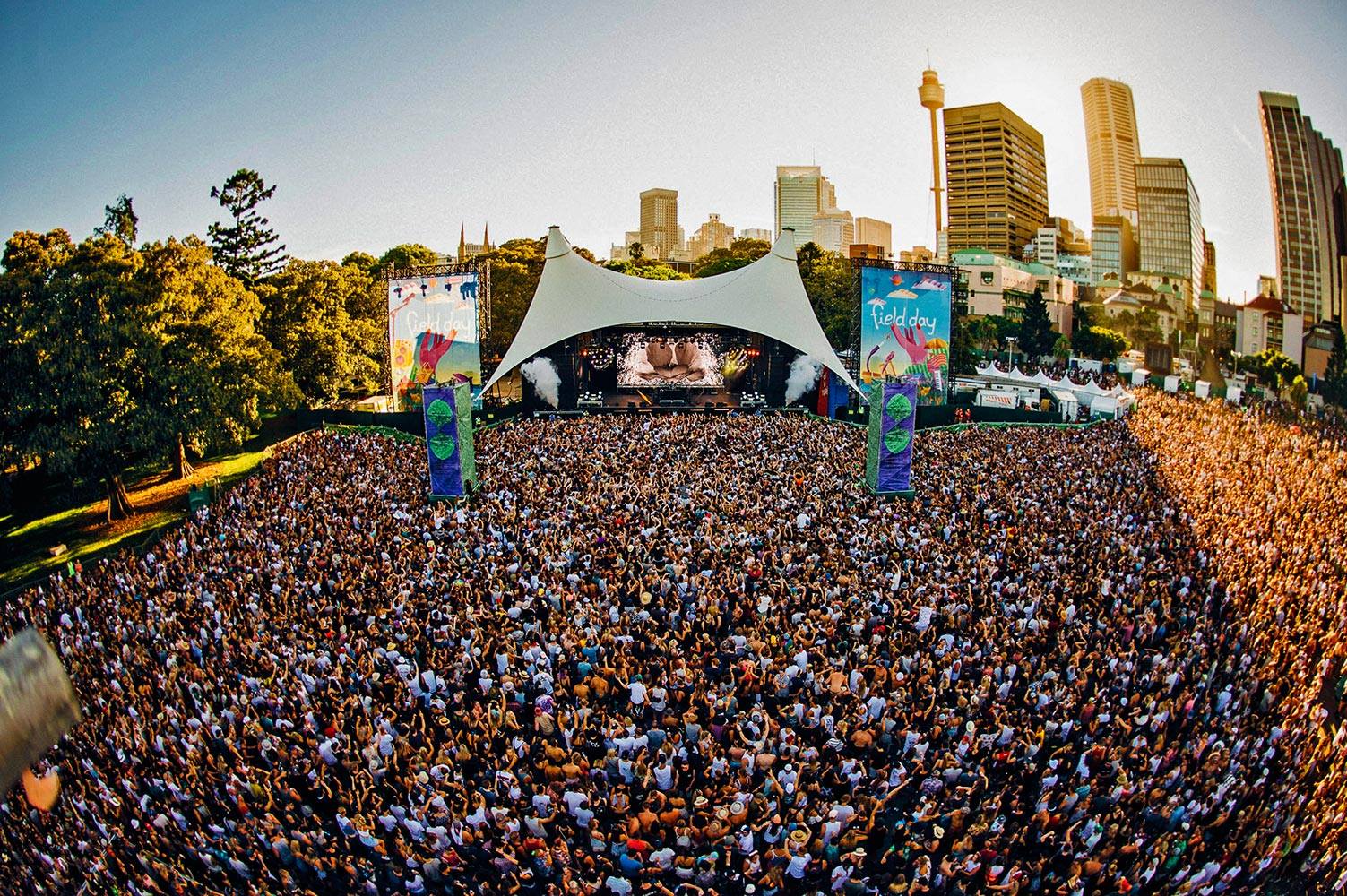 When: January 1, 2023
Where: The Domain, Sydney
https://www.fuzzy.com.au/events/field-day-2023/
Set on the first day of the year at its beautiful iconic Sydney venue, The Domain. Field Day is the smart way to celebrate New Years and is also our city's most popular boutique music festival. It's known for a super-friendly atmosphere and quality line-ups mixing hip-hop, house, indie, and electronic artists from around the world.  It's defintiely one of the best music festivals in Sydney and a truly fantastic way to begin the new year!!
Check the video below for the Field Day 2023 line-up, and start your year off with an incredible party!
---
27) Mona Foma Festival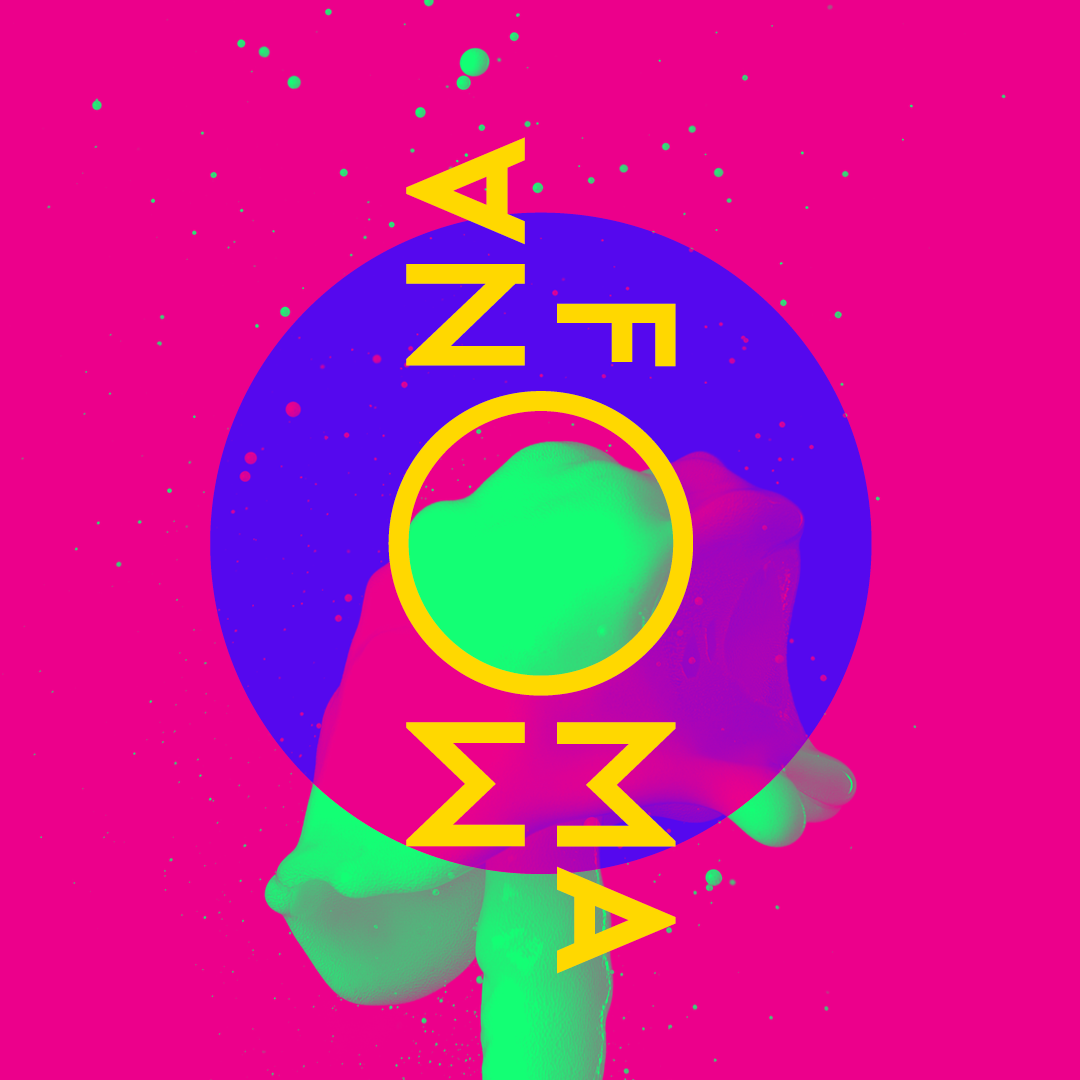 When: February 17-19 (Launceston) & 24-26, 2023 (Hobart)
Where: Hobart, Tasmania
https://www.facebook.com/monafoma
25 Venues. One Festival. Museum of Old and New Art
"Welcome to one of Australia's hottest summer festivals—Mona Foma! Prepare for Launceston's iconic destinations, like the Queen Victoria Museum and Gallery, the Gorge and the banks of the Tamar River, to be taken over as the city comes to life with a feast of new experiences."
---
28) Let Them Eat Cake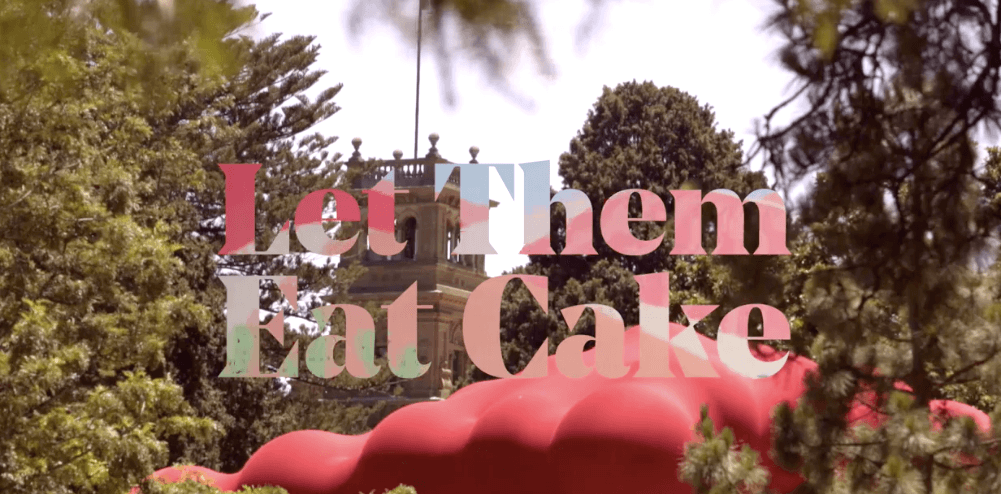 When: New Years Day, January 2022
Where‍: Werribee Park, Werribee
LTEC is Australia's premier NYD dance music festival. A cultural mecca formed to explore the union of music, art and cuisine. Held on the heritage-listed grounds of Werribee Mansion, LTEC returns NYD 2023 to celebrate a decade of dance for its 10th Anniversary Edition.
"Blitz through your New Year's Day hangover with art, electronica and eats at Werribee Park. You're citybound and missing out on New Year's Eve festivals like Falls and Beyond The Valley this year, don't fret. Let Them Eat Cake is your inner city solution to satisfy those festival urges.
Held on New Year's Day at Werribee Park, LTEC is not only great for the music, but also plays host to installation art, open-air exhibitions and some killer food offerings."
---
29) Golden Plains Festival 2023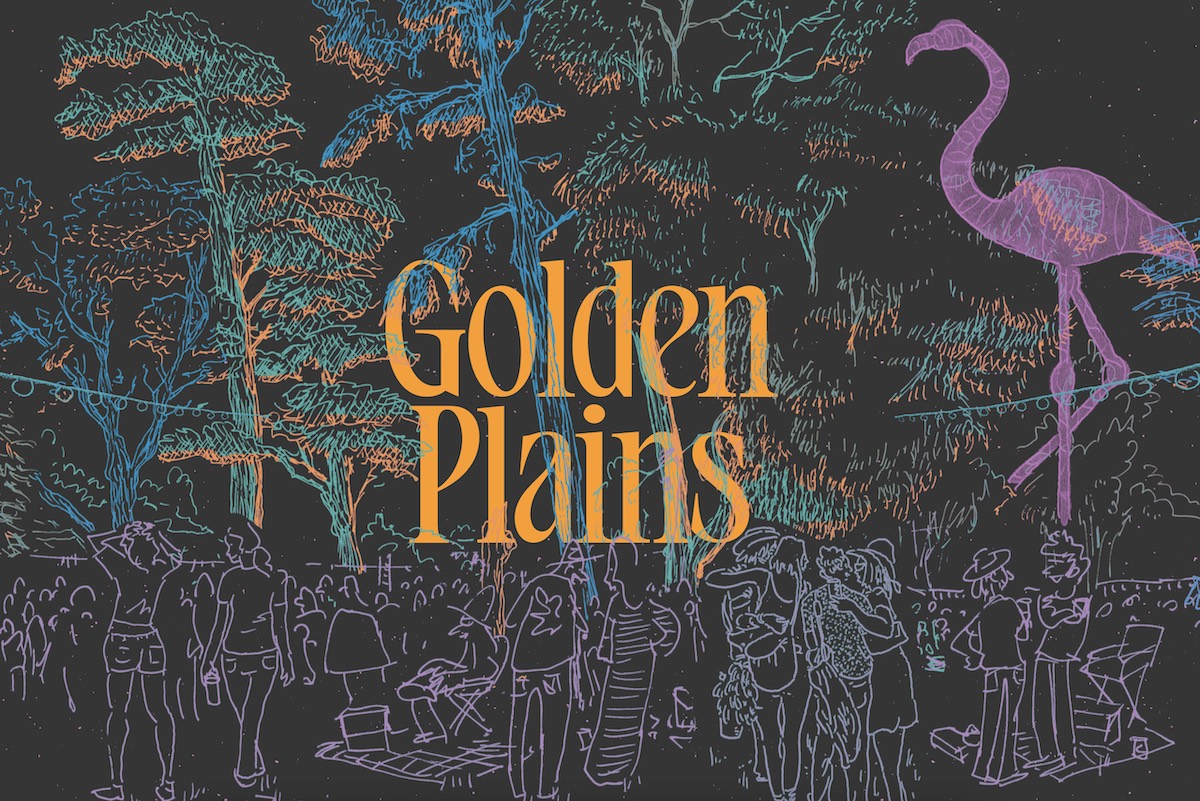 When: March 11-13, 2023 
Where: Meredith, Victoria (110 Minutes from Melbourne CBD)
https://aunty.goldenplains.com.au/
"Two days and two nights in the Meredith Supernatural Amphitheatre, in glorious Autumn. The sun like honey on the trees, afternoon goes on all day. Giant spikes of excitement at any time; an overnight funderland."
Golden Plains is a Premium Music Festival on an Epic Long Weekend in the Greatest of Outdoors. It is staged in Autumn so the weather is warm and stable. Afternoon goes on all day, the sun like honey on the trees, then a giant spike of excitement goes kabloooey at nightfall.  Join for an electric line-up, amazing food, and solid festival atmosphere (because of their renowned No Dickhead Policy.)
---
30) Adelaide Fringe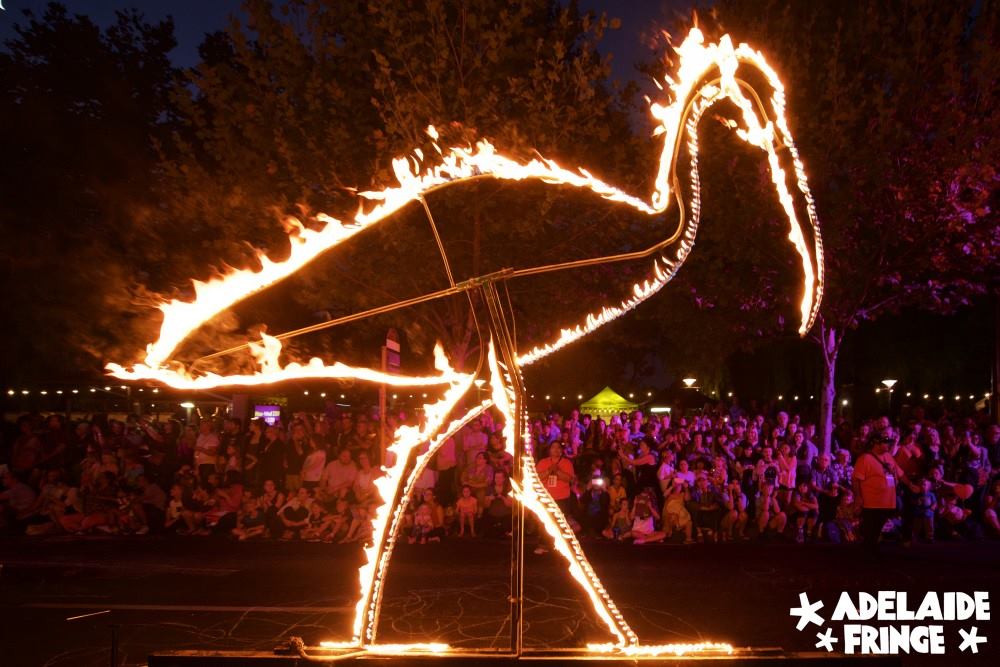 When: February 17 – March 19, 2023
Where: Various locations across Adelaide
Genre: Music, dance, performance
Last, but certainly not least, you can't write an article about Australia festivals without mentioning the amazing Adelaide Fringe! 
"We were born 58 years ago (although we don't look a day over 25) and we've grown up to become the Southern Hemisphere's largest, and Australia's biggest ticket selling open access arts festival! We completely take over Adelaide, her surrounding suburbs and even some regional areas of South Australia for 31 magical days and nights each year. The city practically pulses with creativity."
---
Possibly Returning Festivals in Australia 2023
The Australia Music Festival scene has had a rough couple of years. With ridiculous governmental roadblocks and the wildfires causing multiple festival cancellations, it has caused a lot of problems. 
There are a few festivals I wish I could keep on my list of best Australian festivals, but I'm not sure if they'll be returning. The first one is…
---
Subsonic Music Festival
When: Beginning of December?
Where: Riverwood Downs, New South Wales
http://www.subsonicmusic.com.au/
Subsonic was forced to cancel their 2019 edition, and it has caused some serious problems for the small team. Take a read through this heartfelt Facebook post for more details. 
I've got some friends who work on the Subsonic Media Team, and following their posts makes me feel optimistic that the community will fight alongside Subsonic, and it'll make a return in 2020 and keep producing amazing intimate experiences for its attendees.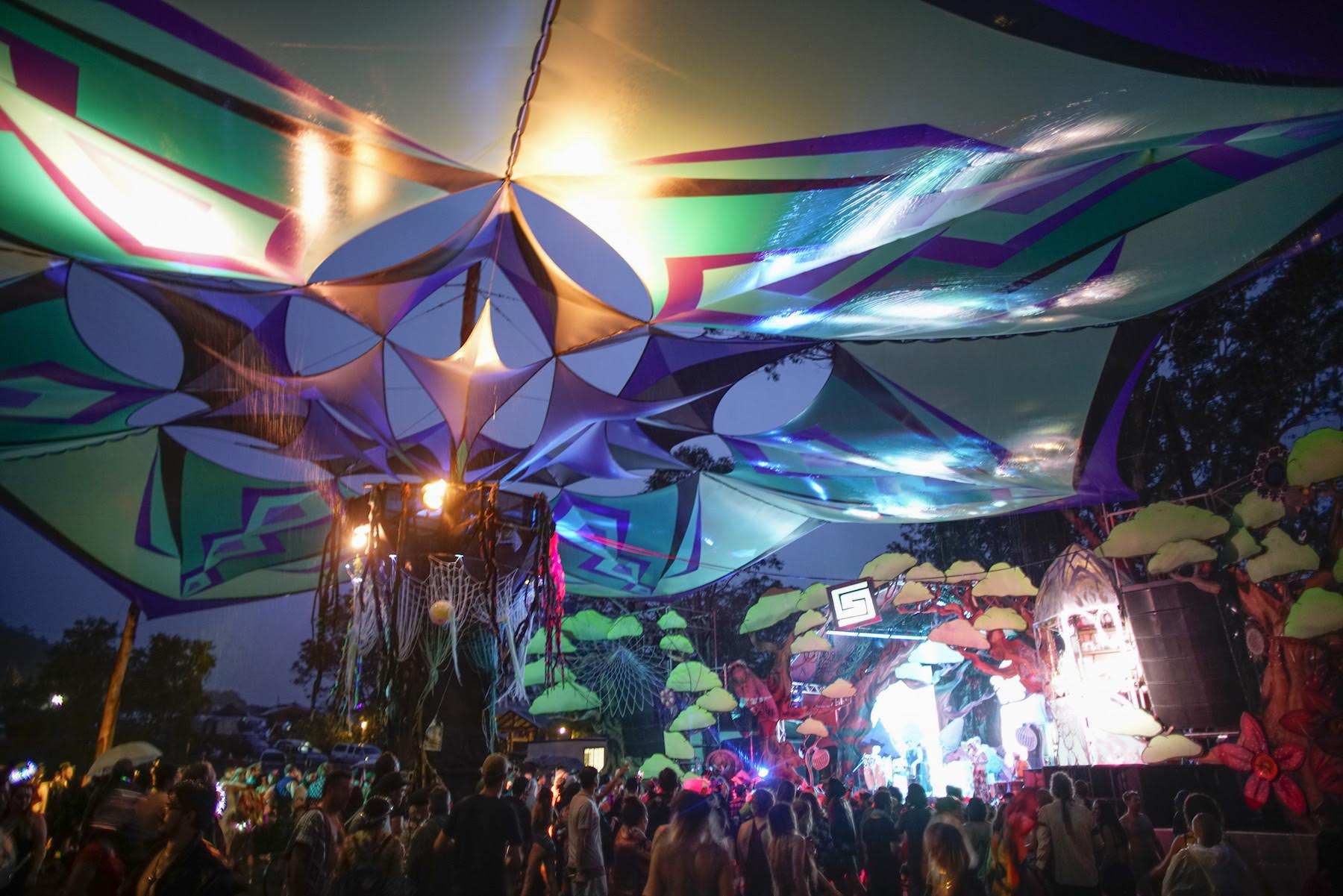 ---
Dragon Dreaming
When: November
Where: Wee Jasper, NSW
https://www.dragondreaming.com.au/
"Hi Dreamers,
This is tough…. We want to start with how much we love you all and how much we appreciate your support and love over the past 10 years. It is with great sadness that we must let you know that Dragon Dreaming Festival will not go ahead in 2019. Working as a not for profit collective takes a lot of dedication and commitment, and we have struggled of late. It has impacted on us both mentally and physically. The intensity of delivering this work, along with the current political pressures from the NSW Government, have impacted on and fractured us to a point where we need to take a step back, and let the Dragon rest.
Whether you've worked, performed, played, danced, attended a workshop, shared a quiet chai by the lake or dove head first into the amazing and beautiful chaos that is Dragon Dreaming Festival…. thank you, we are working on a bright new future.
WE LOVE YOU, Dragon Dreaming Crew"
---
Am I Missing Any Music Festivals in Australia…?
There really is no shortage of epic Australian Music Festivals to choose from spread all over the country, and I consider myself lucky for having checked out several of these myself.  Australia is one of my favorite countries to travel through, and I really do miss living in Sydney so much!
I'm planning on making a return soon though, and definitely looking forward to crossing a lot of these off my Australia festival bucket list within the upcoming years! 
Have you been to any of these?  What was your experience like?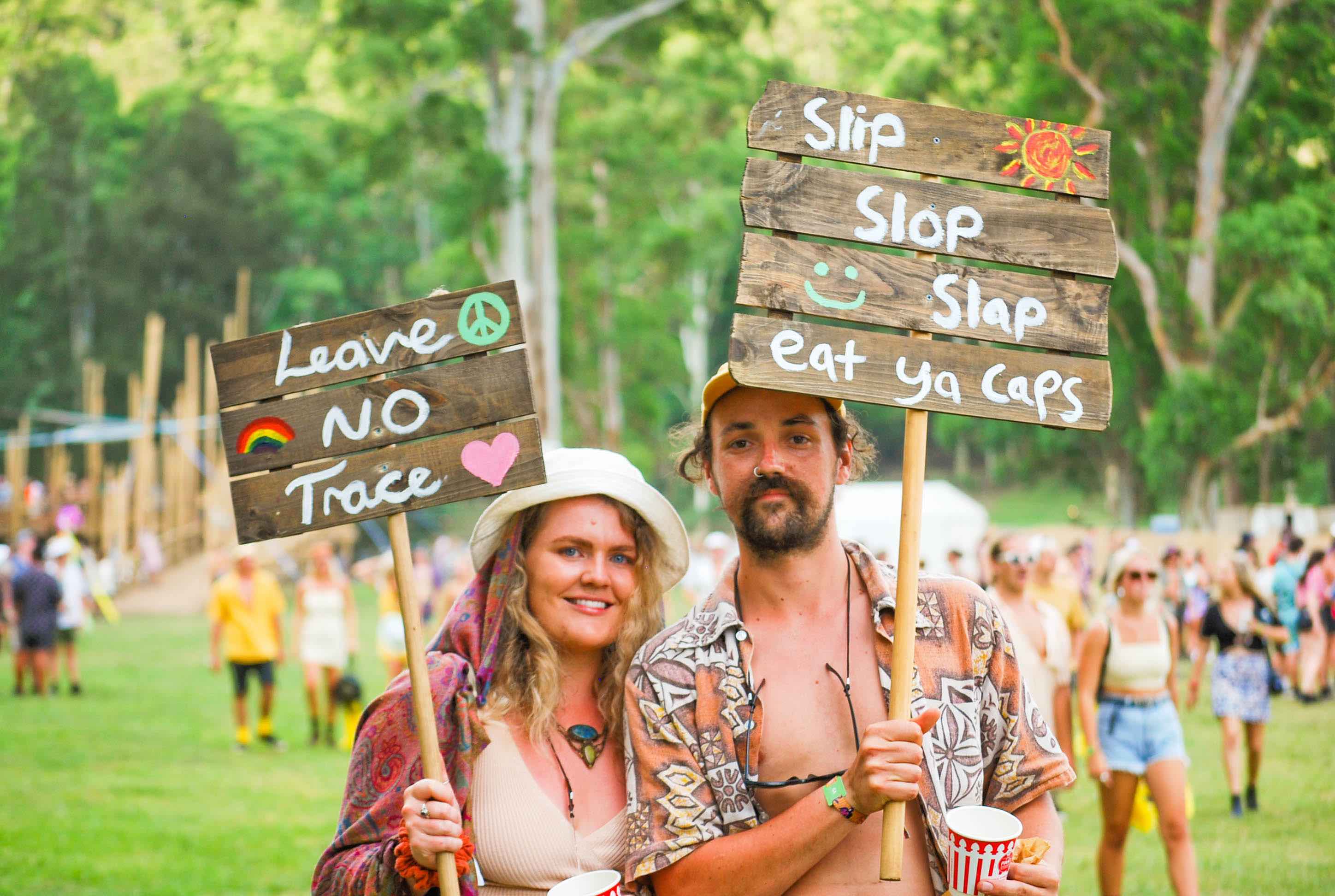 ---
Looking for more Australian festivals…?
My website is filled with articles just like this, and I've compiled some really awesome lists of the best festivals all over the country! Take a look through some of my favorites below, and feel free to email me or reach out to me on social media if you think I need to add any to the list!
---
Thanks for reading about these amazing Australian Music Festivals!
Share with your Australia Festival 2020 squad!