Celebrating Christmas and New Year on a yacht charter
By Trina Howes on October 21, 2022 in Asia, Australia, Bahamas, British Virgin Islands, Caribbean, Cruise and Cruise, Leisure Travel, Maldives, New Zealand, Oceania, Pacific Islands, Regions, Professional Travel, US Virgin archipelago
Plan ahead to avoid the cold, dark winters, and take your family and friends this Christmas and New Years cruise on a tropical luxury yacht to soak up the sun on the azure coast for the trip of a lifetime.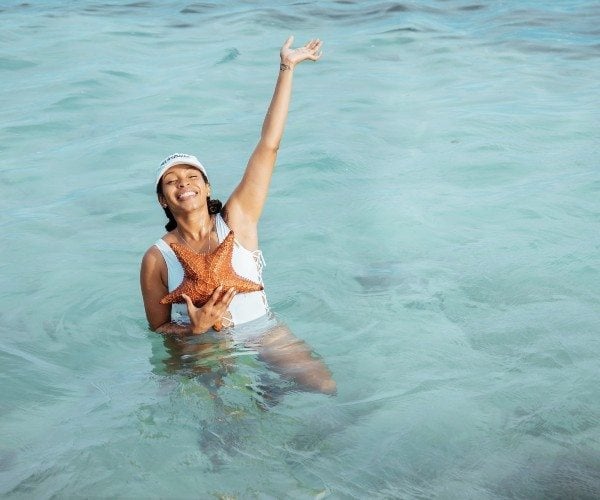 What better way to spend the final days of 2022 with a professional and experienced crew taking care of your sunbathing jacuzzi while your captain takes you to the next destination on your itinerary? Spend your free time however you want; one day shopping and dining in luxury, then the next day hiking, water skiing and snorkeling away from the rest of the world.
There are plenty of boats to suit your style, including catamarans large and small, traditionally styled motor yachts, ornate Art Deco interiors or minimalist masterpieces filled with entertainment options for a week or more. Each cruising venue is equally unique and captivating, and here are three holiday favorites that will take you away from the winter blues, satisfy your senses, and provide you and your group with a one-of-a-kind experience.
Caribbean and Bahamas
The balance between pristine nature and all the conveniences and indulgences of civilization makes the Caribbean and Bahamas a popular winter destination every year, especially at Christmas and New Years.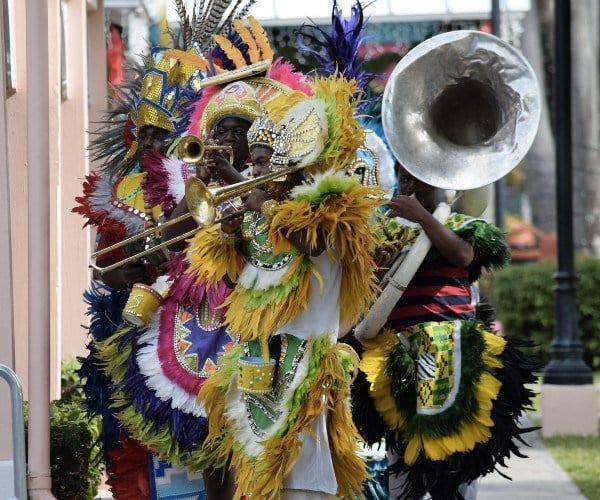 The benefit of the Bahamas is its proximity to the continental United States, and Florida's international airport and nearby terminals ensure that charter groups can start and end their voyages with ease. Grand Bahama and New Providence are the most touristy islands, with plenty of attractions and options for last-minute gift purchases, while the more natural and authentic Bahamas are known as the "outer islands." Abacos is known to yachtsmen for its excellent beaches and fishing spots, while Fowl Cays National Park offers snorkelling and scuba diving in a biologically rich reserve.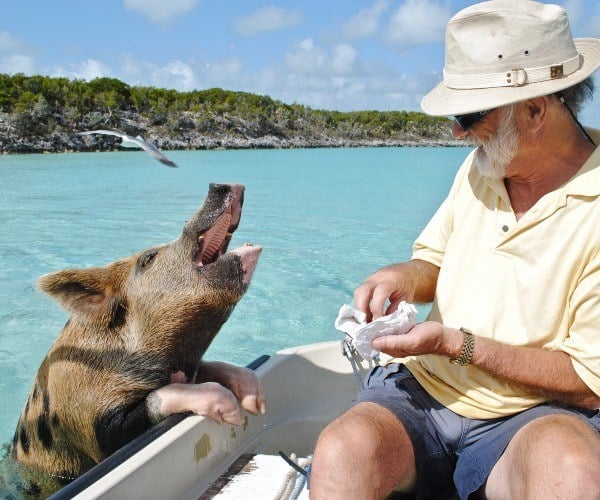 Exumas is another great option for charter guests of all ages, with countless white sand beaches, crystal clear light blue seas and unique attractions including Pig Beach and Thunderball Grotto. Further south, Aclins Bay is a shallow lagoon where kids can dive for sand dollars and play with water toys. This peaceful location is perfect for relaxing in the soundscape of nature before dining by the coast at sunset. Wildlife lovers should consider heading to the Inagua Islands for the many unusual and colorful birds and quiet seaside anchorages to make the most of the day.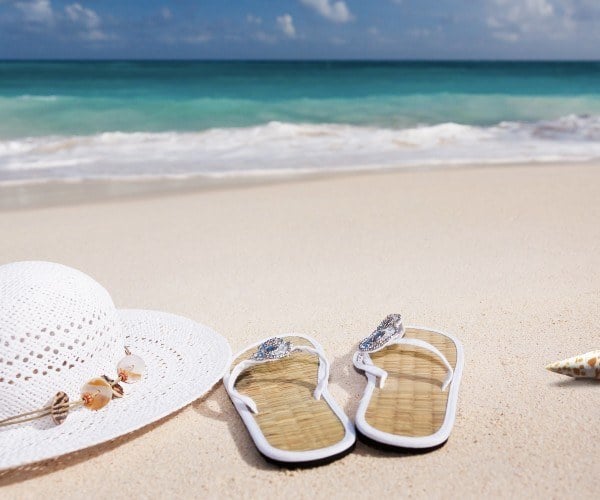 The U.S. Virgin Islands and the British Virgin Islands are two of the most visited destinations in the Caribbean, and it's easy to fill a week-long charter at these locations. USVI's St. Croix caters to different interests, with food, shopping and nightlife in town, museums and historic sites mostly on the west side of the island, coastal hiking trails, as well as botanical gardens and zip lines inside the island. St Thomas and St John have a slower pace of life while having plenty of hiking trails and snorkeling spots to cater to the outdoor lifestyle. Finally, the coral reefs of Buck Island are an unmissable opportunity to swim near colorful coral and see black-tip reef sharks, nurse sharks, eagle rays, barracuda and more. Be sure to get to this popular site early.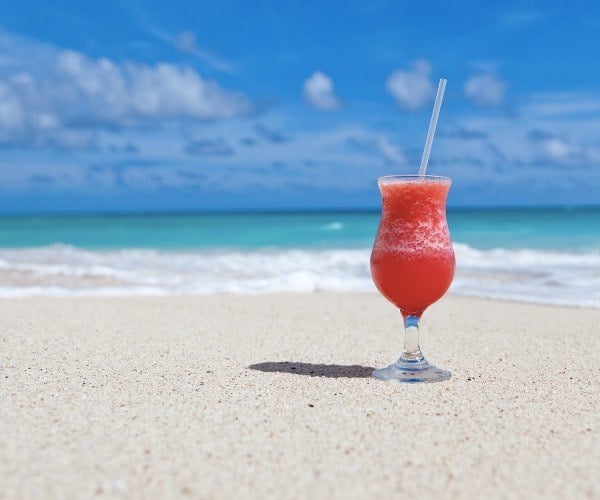 The British Virgin Islands have their own must-see attractions, and the RMS RHONE wreck near Salt Island should be a priority for divers. Considered one of the best dive sites in the area, it has a plethora of artefacts, as well as octopuses and giant green moray eels that call the middle part home. Virgin Gorda's Baths provides a stunning and unusual setting for your social media snaps, and Jost Van Dyke's Bar draws the yachting community to New Year's fireworks and festivities. Other popular Caribbean destinations include St Maarten/St Maarten, St Barts, St Lucia and Antigua and Barbuda for their festivals, regattas and cultural attractions.
---
important Notice:
If you are reading this article anywhere other than A Luxury Travel Blog, there is a good chance this content has been stolen without permission.
Please note the URL above and contact A Luxury Travel Blog to inform them of the issue.
Thank you for your help in combating content theft.
---
Maldives
The individual atolls of the Maldives charter are made up of more than a thousand islands and fewer than 300 are inhabited, so your worries can easily slip away when you find a remote beach and follow the natural rhythm of your day. Ari Atoll is great for fishing, Male Atoll is great for windsurfing, and Addu Atoll to the south has an amazing dive site in the wreck of the BRITISH LOYALTY near Villingili. Head to Hanifaru Bay in Baa Atoll to look for manta rays, however, wherever you roam, the region's rich biodiversity awaits to satisfy your curiosity.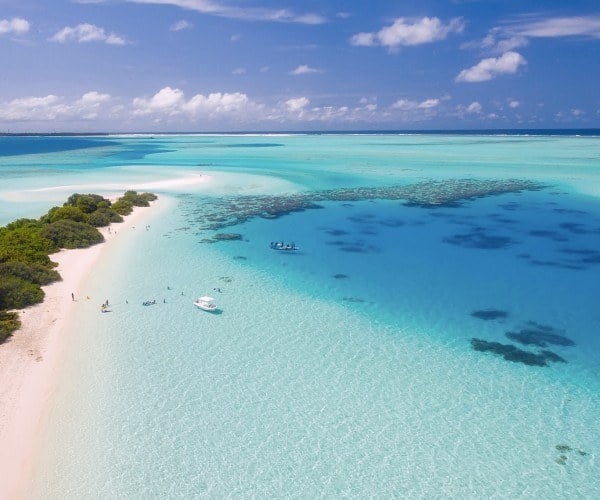 Australia and the South Pacific
Travel to Australia, New Zealand and the South Pacific for a sunny summer and welcome Christmas and New Years. Australia has countless unique landscapes and seascapes: if you've already visited the Great Barrier Reef and the Whitsundays, it's time to experience Tasmania's outdoor lifestyle, or take a boat trip to Western Australia's Ningaloo Reef and vibrant breathtaking views of the Kimberley region. Brisbane, the Gold Coast and Sydney shouldn't be overlooked either: these cosmopolitan destinations offer vibrant nightlife, plenty of indulgence and cultural attractions, giving each city centre a unique vibe.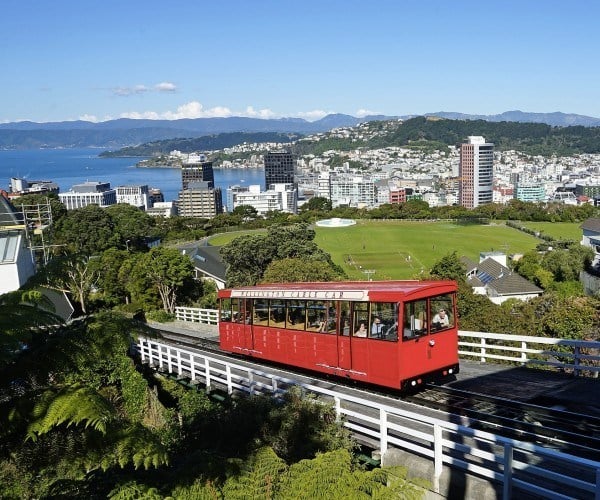 A luxury yacht charter is the perfect opportunity to explore some of the smaller, more dispersed islands in the South Pacific, and there's a soft garage full of water toys to take with you wherever you travel. Vanuatu has some incredible scuba diving sites with underwater views of shipwrecks and volcanoes, and the Cook Islands and French Polynesia are places to spend quality time with loved ones in breathtaking natural surroundings.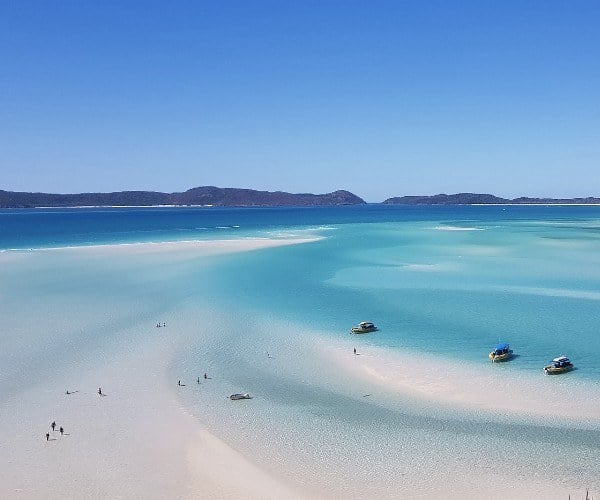 Tailor your itinerary to your interests, create cherished memories in magnificent destinations, and offer first-class service from a first-class crew as you bid farewell to 2022 and welcome the new year.
Trina Howes is American Charter World. CharterWorld is a luxury private yacht charter company that creates outstanding vacations on first-class yachts worldwide at amazing prices.
If you would like to become a guest blogger on A Luxury Travel Blog to enhance your profile, please contact us.