Go City Rome Explorer Pass Review 2022: Is It Worth It?
Heading to Rome and overwhelmed by the countless number of sights and attractions? A Go City Rome Explorer Pass might be just what you need to check everything off your Rome bucket list.
But what exactly is the Go City Rome Explorer Pass and what does the pass include?
In this comprehensive review, we will tell you everything you need to know, including:
Go City Rome Explorer Pass options and prices
The attractions included on the pass
Pros and cons to using the pass
How to use and purchase your own pass
Let's find out if the Go City Rome Explorer Pass is for you!
*Please note this post may contain affiliate links. If you click on one, we may earn a small commission at no extra cost to you. Thank you for supporting the free content we provide! Read more in our disclosure policy.*
Disclosure: We received Go City Rome Explorer Passes in order to share our opinion about this product but this is not a sponsored post.
What Is The Go City Rome Explorer Pass?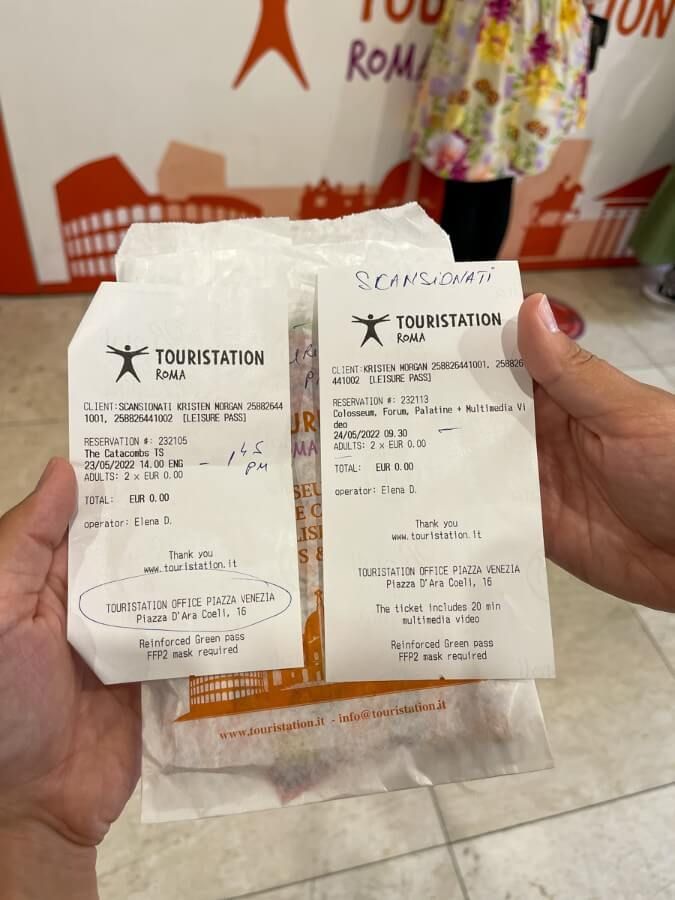 The Go City Rome Explorer Pass helps you explore many of the top Rome sights, tours and experiences. The number of attractions you can visit, depends on the Go City Pass you purchase.
With the Go City Rome Explorer Pass, you can choose anywhere between 2 to 7 attractions. But the price of each pass increases the more attractions you want to visit.
Here are three simple steps for using the Go City Rome Explorer Pass:
1). Purchase an Explorer Pass based on # of attractions.
2). Download the pass to your phone via the Go City app (iOS / Android) or you can print your passes directly at home.
3). Show your pass at each attraction for entry (some reservations are required).
Once your Go City Pass has been scanned at your first attraction, your pass will become activated. You will then have 60 days to visit the remaining attractions on your pass.
Non-activated passes are valid for two years from the date of purchase.
Go City Rome Explorer Passes And Prices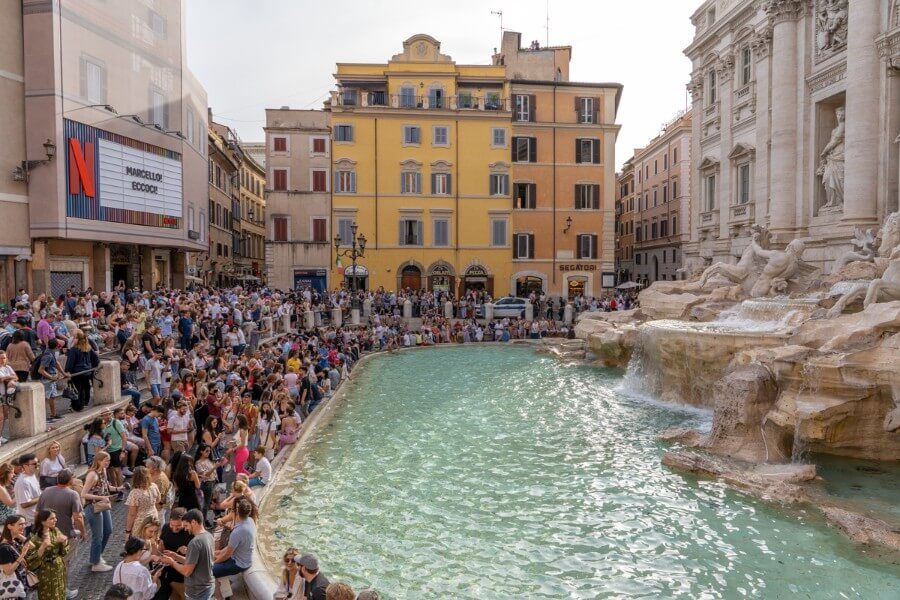 The Go City Rome Explorer Pass is built on a simple concept. The more attractions you wish to visit, the more expensive the pass becomes.
Let's take a look at prices for both adult and child passes:
2-choice Explorer Pass: Adult € 85 – Child € 70
3-choice Explorer Pass: Adult € 130 – Child € 105
4-choice Explorer Pass: Adult € 165 – Child € 140
5-choice Explorer Pass: Adult € 200 – Child € 175
6-choice Explorer Pass: Adult € 235 – Child € 210
7-choice Explorer Pass: Adult € 270 – Child € 240
See more information about Go City prices here.
Why Purchase A Rome Go City Pass?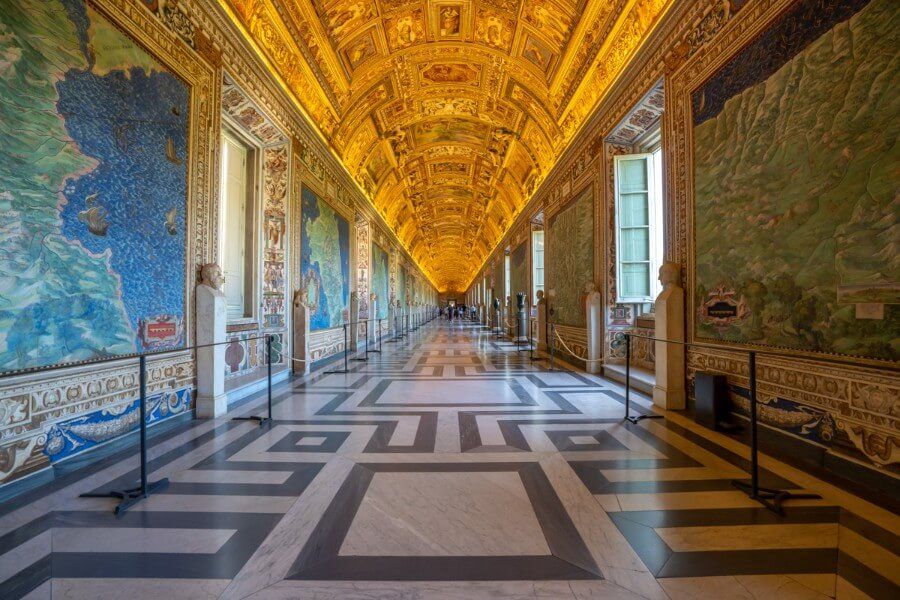 The Go City Rome Explorer Pass is a great option for those who want to cross many popular Rome attractions off their bucket list. But another benefit about the Go City Rome Pass is the required reservations.
While it may seem tedious to book a reservation at some attractions, these reservations are the only way to secure a spot at many of these in demand places.
A reservation is essential, especially if you plan to visit in peak season during summer.
A Go City Rome Explorer Pass forces you to be organized so you can make the most of your time exploring the Eternal City.
We also loved that our tickets were in one central location on the Go City app.
What Is Included On The Go City Rome Explorer Pass?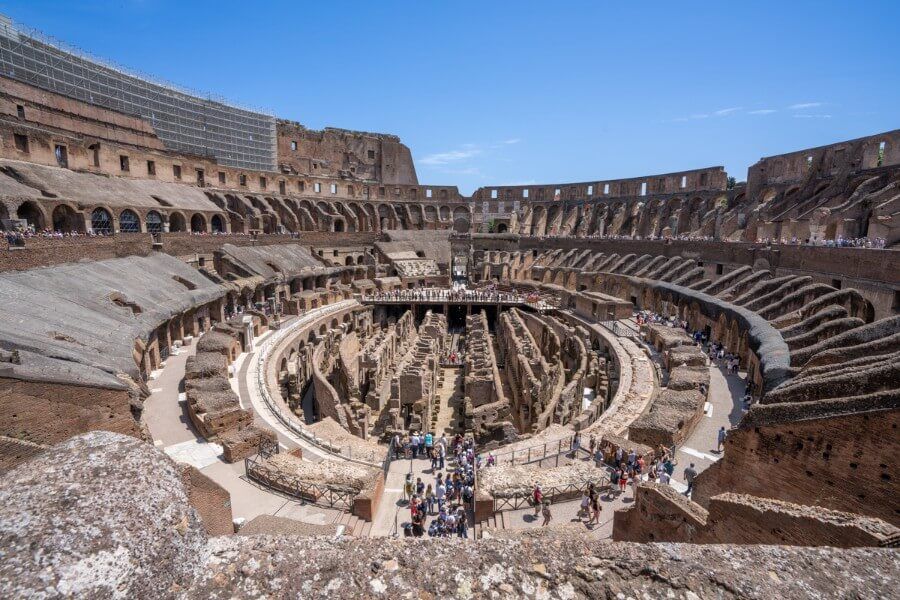 With over 25 attractions available on the Go City Rome Explorer Pass, you are spoilt for choice. There is something for everyone including Colosseum tours, bike rentals, food tastings, virtual reality experiences and even underground catacomb tours.
Here is a list to some of the most popular attractions:
Colosseum, Roman Forum And Palatine Hill With Fast Track + Audio Guide
Skip the line to three unmissable Rome attractions
Show your pass and proof of reservation for entry (reservation required)
Explore these beautiful ruins at your own pace with an audio guide
Option to watch 20-minute multimedia video before tour as well
€38 ticket value
Top-Tip: Tour the Roman Forum and Palatine Hill first followed by the Colosseum. You are completely exposed to the elements in the Roman Forum so it is best to complete the tour when the sun isn't beating down on you in the middle of the day.
Vatican Museums And Sistine Chapel Self-Guided Tour
Fast track access to the Vatican Museums, Sistine Chapel, and St. Peter's Basilica
Witness the breathtaking Sistine Chapel, Gallery of Maps, Gallery of Tapestries and so much more
Chance to explore the museums at your own pace on a self-guided tour
€35 ticket value
Best Of Rome At Twilight Walking Tour
Meet your guide on the foot of the Spanish Steps at dusk
Points of Interest include Trevi Fountain, the Pantheon, Piazza Navona and Piazza Campo de' Fiori
Chance to capture beautiful photos of Rome at night
€35 ticket value
Rome Catacombs Tour Including Transfer
Transfer in environmentally friendly methane bus to one of two Roman Catacombs
A 20-minute video before departure and 45-minute guided tour
Explore subterranean passageways that have been used as burial chambers for centuries
You will learn about the history of Christian and Jewish communities
€48 ticket value
Borghese Gallery And Self-Guided Experience
Tickets to Rome's busiest art gallery, the stunning summer home of the Borghese family
Access to collection of historic artwork, sculptures, mosaics and tapestries
Free city guide app for self-guided sightseeing experience including audio commentary
€35 ticket value
Pizza Terrace Dinner In The Prati District
Choice of pizza or pasta during an authentic Neapolitan meal
Three course dinner and a glass of wine
Finished with a Neapolitan dessert alongside a classic Italian coffee
€36 ticket value
Other Popular Attractions
St. Peter's Basilica Guided Tour (€27 value)
Pantheon Guided Tour (€25 value)
The Three Tenors in Concert with Ballet, St Paul's Church (€35 value)
Delicious Pasta Menu by Trevi Fountain (€32 value)
Circus Maximus Virtual Reality Game (€39.90 value)
Castel Sant'Angelo with Audio Guide (€28 value)
Empresses, Emperors and Courtesans tour (€35 value)
Rome Big Bus Tour (€30 value)
For a complete list and description of Go City Rome attractions, click here.
Pros And Cons For The Go City Rome Explorer Pass
All of your Rome attraction tickets are in one place
The Go City app is extremely easy to use
Good variety of attractions included on pass
Go City is extremely responsive
Booking reservations for each attraction can be time consuming
Lines at the Tourstation may be long if you need additional help
Limited to mostly self-guided tours with the Go City Pass
Pass holders may not get the best seats or view compared to others
Where To Buy A Go City Rome Explorer Pass?
The easiest way to purchase your Go City Rome Explorer Pass is online through the Go City Website. Check out is secured by brain tree with a 90 day cancellation policy.
Once you complete your purchase, you will receive a confirmation email with additional details on how to download and activate your passes.
Buy your Go City Rome Explorer Pass here.
Is The Go City Rome Explorer Pass Worth It?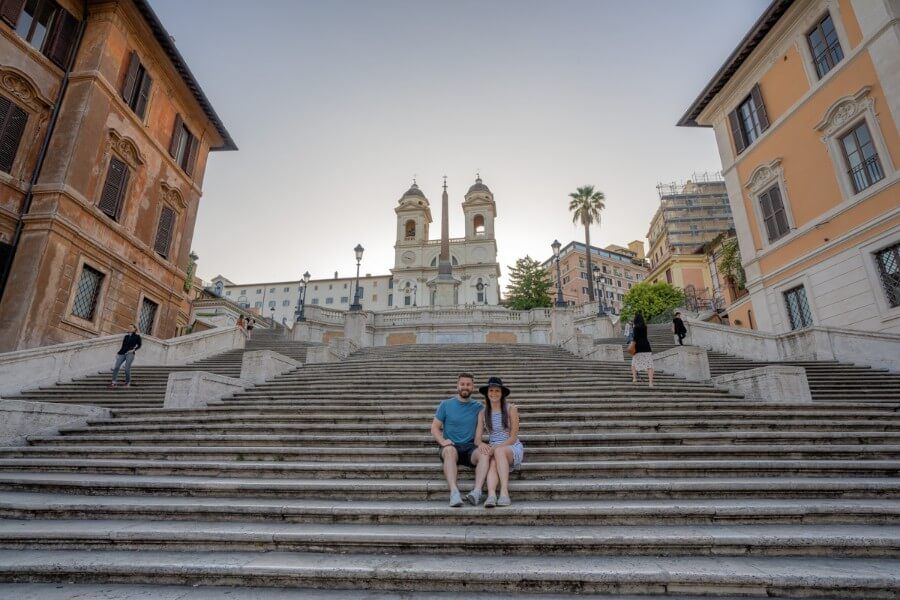 The Go City Rome Explorer Pass is perfect for those who want to explore Rome with self-guided tours. Many of the attractions on this pass feature a self guided tour option so you can explore at your own pace.
Another bonus is the skip the line option which is available on most ticket options. This will save you waiting in long lines at each attraction.
With your Go City Pass, you also have access to free luggage storage at 4 different locations throughout Rome. This is perfect if you need to check out of your hotel but still want to sightsee.
The only small problem we experienced was booking reservations for some attractions last minute. But we visited Rome in May 2022 when the city was exploding with tourists who had been itching to travel after the pandemic.
We still received the reservations we wanted, but we had to wait into two separate lines at the Tourstations because the email reservation responses were delayed. After speaking with Go City, we believe this was a one off due to the increase in demand of travel.
Our advice would be to book your attractions as soon as you can to avoid any delays. We will also say it was a very hectic summer with many people, but the Tourstation staff handled the crowds professionally and in a timely manner despite the lines.
Go City Rome Explorer Pass FAQ's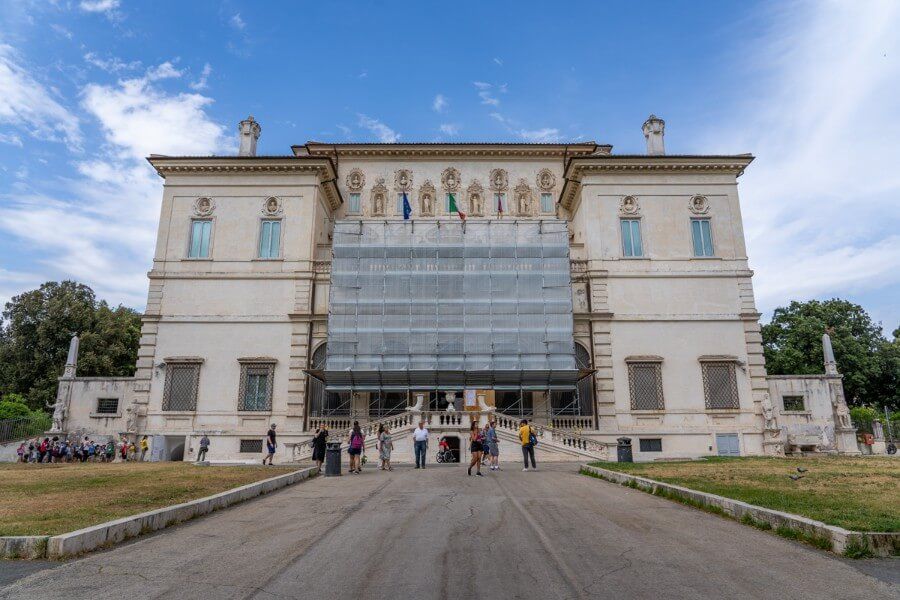 Let's take a look at some of the most asked questions regarding the Go City Rome Explorer Pass.
Do I Need To Make A Reservation?
Yes, reservations are required at some attractions due to popularity. If a reservation is required, you can find the information in the attractions listing or on the reservations page.
Can Other People Use Your Go City Rome Explorer Pass?
No, Go City passes can not be resold or used by more than one person.
Can I Visit An Attraction More Than Once?
No, each attraction can only be visited once.
More Popular Reviews
---
We hope this guide to the Go City Rome Explorer Pass helps with planning your visit to the Eternal City!
Please let us know if you have any questions about the Go City Pass or your visit to Rome in the comments below.
Happy Travels,
Mark and Kristen
Was This Post Helpful? Pin It For Your Visit!