Top 20 Music Festivals in Arizona in 2022
Looking for the best music festivals in Arizona 2022-2023!?  Well, look no further, because I've put together the ultimate Arizona Music Festival bucket list to keep you dancing all year long.
Forget about vast, desert landscapes of cactus and tumbleweeds. Arizona is where you need to come for music festival season! Which luckily for musos, is year-round in this huge south-west state.  The perfect destination to experience a massive range of genres, Arizona music festivals can be found in every pocket of the state. Buzzing Phoenix, booming Tucson, chill Tempe and bustling Chandler all make the list, as well as a few other surprises.
---
No matter what time of the year, or where you are in this undeniably gorgeous destination, this list of upcoming festivals, events, and concerts in Arizona is guaranteed to help you figure out when you'll be needing your dancing shoes next!
Venture with me to 'The Grand Canyon State' for a sound experience like no other…
---
1) Goldrush Music Festival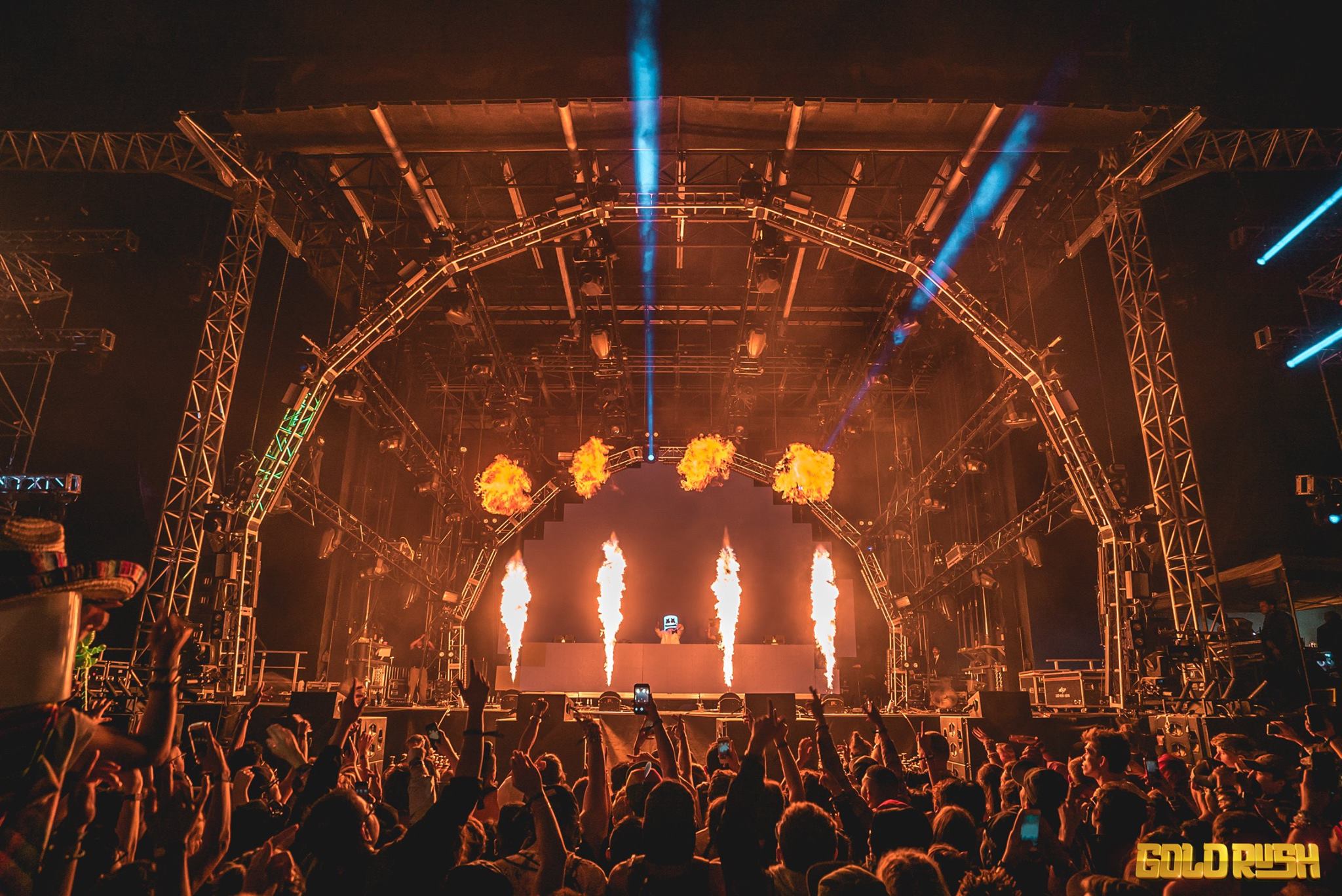 When: October 2023
Where: Chandler, Arizona
"Fans of hip-hop and electronic dance music flood Rawhide Western Town in Chandler in September for Goldrush Music Festival. They come for big performances by superstars like Deadmau5 and Vince Staples, not to mention the chance to rage, get rowdy, and go hard, all while sporting ultra-colorful clothing and costumes.
From darkness into light, Goldrush Music Festival emerges bigger than ever before with 3 days full of music. Return to the Wild West for a roaring good time with stage production that will knock your socks off and a lineup unlike anything seen in these parts!"
---
2) Gem & Jam Festival
When: February 3-5, 2023 
Where: Tucson, Arizona 
"Gem and Jam has grown over the last half decade into the premier festival of Tucson, Arizona. The trippy and diverse electronic lineup fuses music, art, and the indie spirit of the city for an unrivaled winter experience. With the addition of camping and an expanded venue, expect to see Gem and Jam continue to evolve."
Gem & Jam Festival continues to march forward towards making this its biggest year yet, since announcing it would return to the beautiful, desert setting of Pima County Fairgrounds!
Located on 640 acres and just 20 miles south of downtown Tucson, the Pima County Fairgrounds is surrounded by nature and resides in a desert environment, creating an expansive setting perfect for Gem & Jam. The multi-stage music and arts festival will be expanding on its experience with world-class visuals, unique stage designs, artist galleries, live paintings, experiential installations, daytime workshops, gem and mineral vendors, and much more." 
Join the Gem & Jam Festival 2023 – Tucson, AZ Facebook Event for more information, tickets, and FAQ 
---
3) Arizona Roots Music & Arts Festival

When: 2023
Where: Chandler, Arizona
https://arizonarootsfestival.com
"Arizona Roots is brought to you by the same team that produces Cali Roots in Monterey, CA, which over its ten year history, has become synonymous with top-notch performances and unforgettable festival experiences.
Fans of Cali Roots will quickly recognize similarities at Arizona Roots with our industry-leading greening initiatives, phenomenal VIP experiences and partnerships with incredible nonprofits. The brand's venture to Chandler, AZ will plant new seeds and spread good vibes."
---
4) Country Thunder Festival Arizona
When: April 13-16, 2023
Where: Florence, Arizona
https://www.countrythunder.com/az
"30,000 fans a day ride into Florence for the largest country music festival in Arizona. Bring a tent or an RV – this four day festival also has plenty of camping along with a world-class lineup of country stars.
Country Thunder is the premier Country Music Festival to roll into southwest Wisconsin and Arizona for the past 23 years. Country Thunder performers have included huge country artists such as Miranda Lambert, Toby Keith, Jason Aldean, Big & Rich, and Blake Shelton, Luke Bryan, Dierks Bentley and Jake Owen only to name a few. Country Thunder's lineup will keep on dazzling spectators and exceeding expectations, so grab a cowboy hat, a RV or tent if you want to camp, and come and enjoy the world's premier country acts with the camaraderie of over 100,000 fans!"
---
5) Dusk Music Festival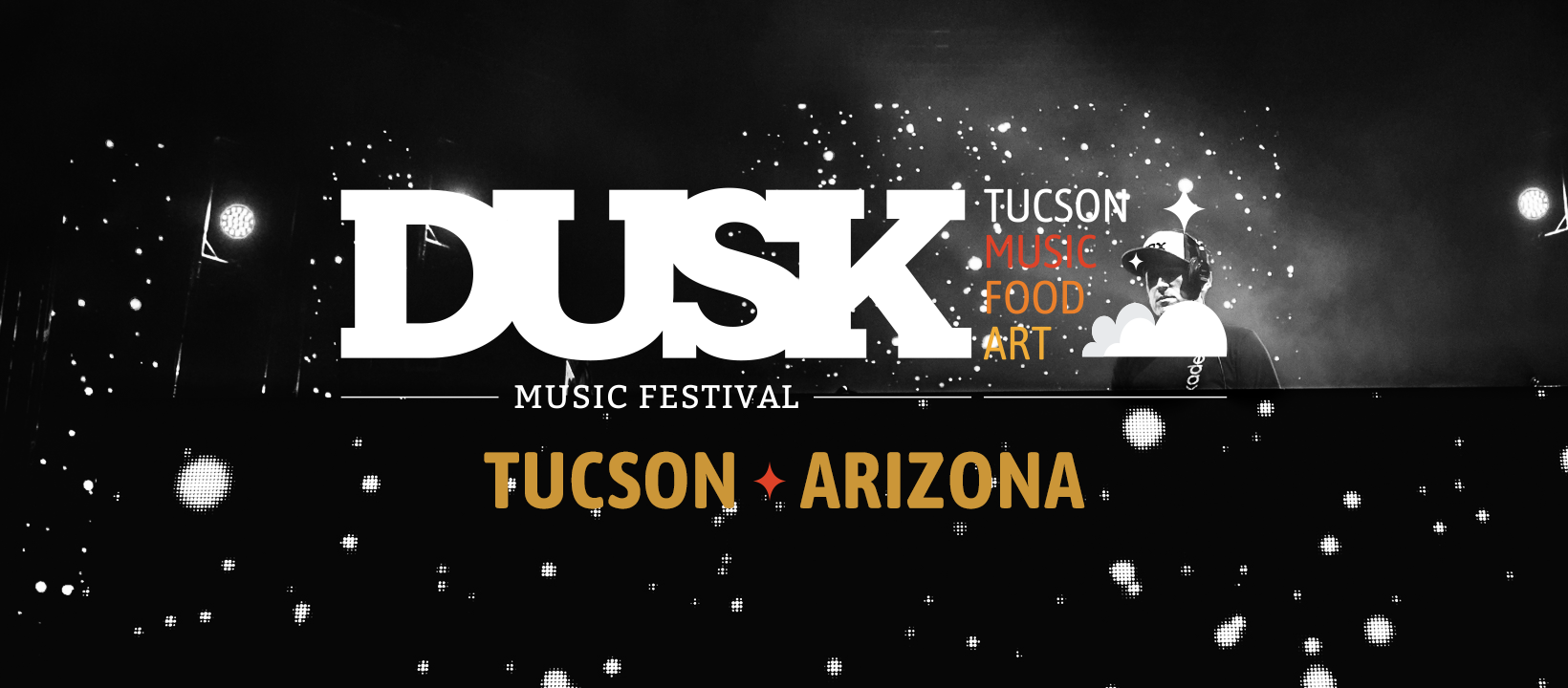 When: November 11-12, 2022
Where: Jacome Plaza, Tucson, Arizona
https://www.duskmusicfestival.com
"DUSK is an exciting musical experience held in the heart of Tucson. This unique music festival pushes boundaries by bringing nationally recognized musical acts to our city. This energizes diverse groups of people who genuinely care about Tucson and want to have a hand in its continuous reinvention.
DUSK offers something completely unexpected; an expertly curated event that stimulates the senses with delicious local foods, glorious weather, great people and amazing music. Every real city has a music festival – Tucson has DUSK!"
---
6) Innings Festival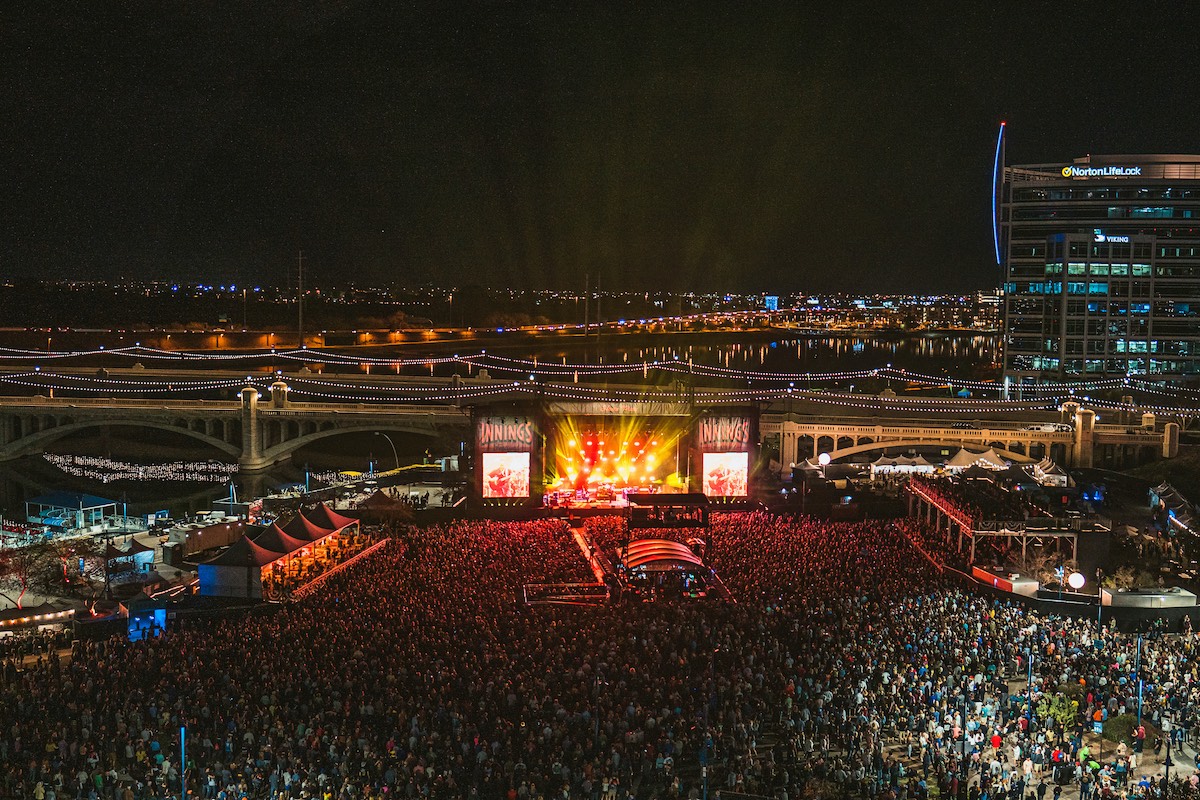 When: February 25-26, 2023
Where: Tempe, Arizona
https://www.inningsfestival.com
"Innings Festival is a two-day music festival in Tempe, Arizona that will feature performances from artists on three stages, culinary demos, as well as curated food vendors & appearances by professional baseball players.
Taking place during Spring Training, thousands of Cactus League fans – locals and visitors alike – will be able to come to experience the gorgeous weather, beautiful setting, great food and awesome music."
---
7) Phoenix Lights
When: 2023
Where: Phoenix, Arizona
"Music-wise the event truly spanned the genres, from hip-hop to rap and R&B to house, techno, dubstep, and electro house. Phoenix Lights had it all! Having seen Phoenix Lights from when it had first expanded to two stages to now having four stages, the event just keeps getting better and better.
The Park at Wild Horse Pass is a venue experience, specifically created with Relentless Beats and its events in mind. The custom built park situated at Wild Horse Pass in Chandler, Arizona, continues to be optimized in order to provide the best possible experience for the Valley's biggest promoter of electronic dance music events. The park is situated adjacent to Rawhide Event Center, on an expanding grass plot able to handle the steady growth of Relentless Beats' marquee events. Carrying the full support of the local community, The Park at Wild Horse Pass provides an experience that will be devoid of the sound and size restrictions that are often a hinderance at previous venues."
---
8) Decadence Arizona
When: December 30-31, 2022 
Where: Chandler, Arizona
"DECADENCE is a 2-day New Year's Eve experience that features a diverse lineup of artists that is sure to please all… If you live on the West-coast, love music, and yearn for adventure… you will want to gather your friends and make the journey to DECADENCE where you can say your final goodbyes to 2022 and kick off 2023 with a BANG."
---
9) Wet Electric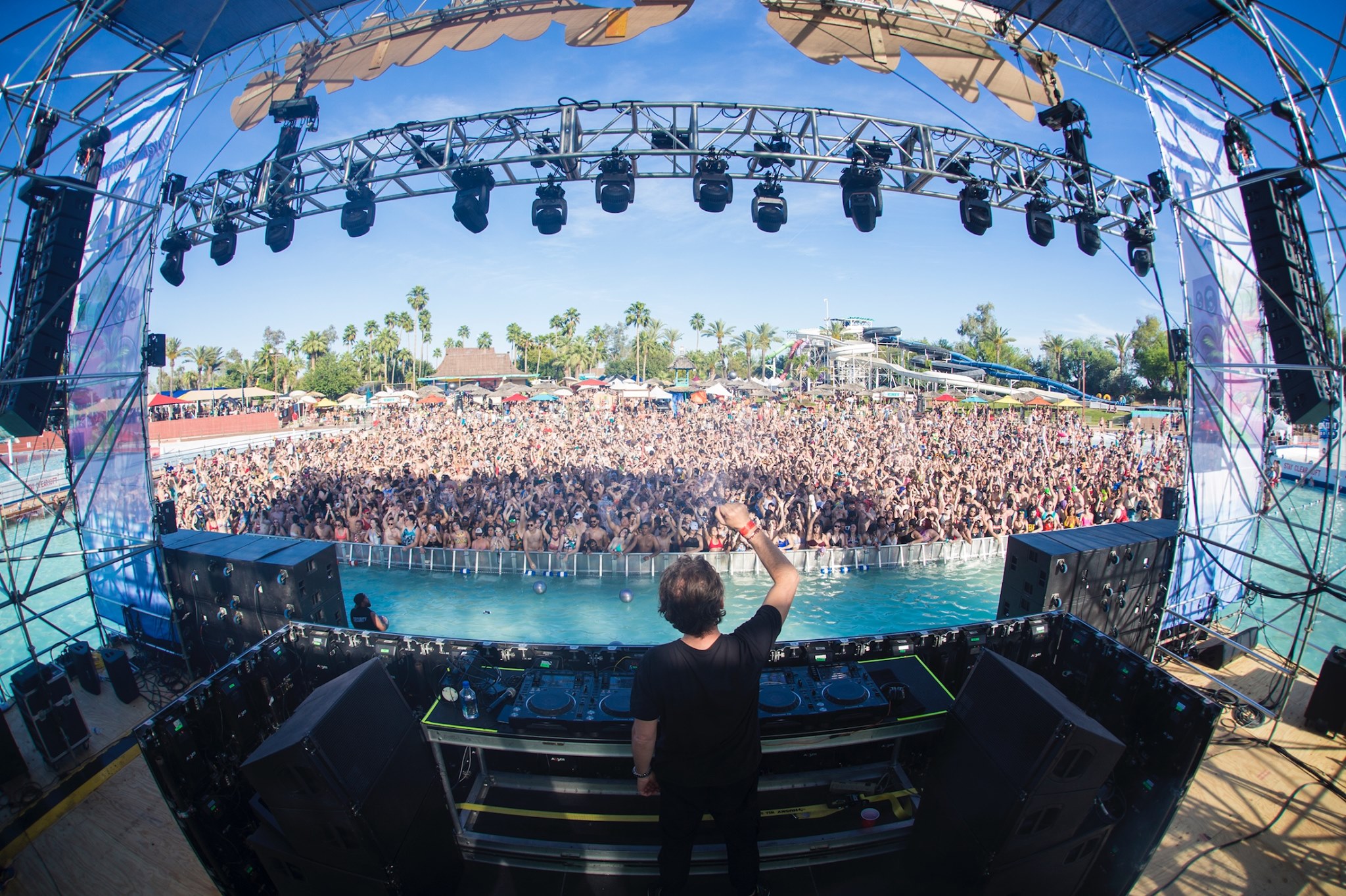 When: April 2023
Where: Tempe, Arizona 
"Experience all the fun of a rowdy pool party with a banging electronic dance music festival at Wet Electric in Tempe, Arizona! The festival takes over an entire waterpark for two days filled with world-renowned DJs and electronic musicians, extravagant cabanas, wave pools, waterslides, several bars and more.
Past performers include artists such as Paul Oakenfold, Lil Jon, The Crystal Method, Swanky Tunes, Robbie Rivera, Darude, Dash Berlin and many others."
---
10) Cosmic Music Festival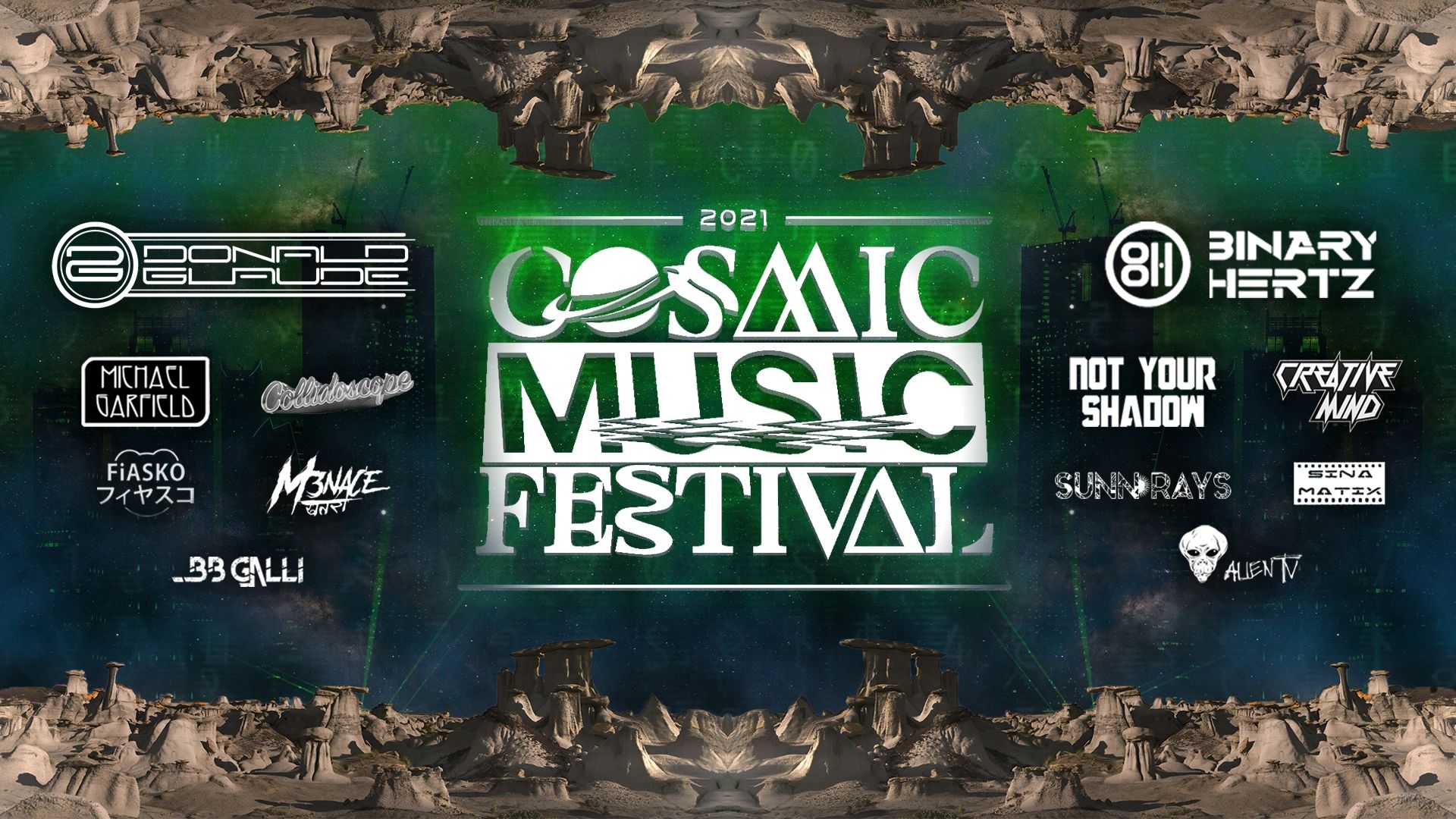 When: 2023
Where: Phoenix, Arizona
A growing annual community is what we are, some from close by and many from afar.
"COSMIC MUSIC FESTIVAL is coming at you again, like a supernova on the event horizon, so let's project all the great energy and avoid that black hole. Expect multiple glowing stages, all different kinds of music, lots of lights, lasers, special visual effects, live painters, vendor village, guest scientific speakers/booths & more! Enjoy eccentric culture and futuristic feelings. We are calling this the thinking person's art and music festival."
---
11) Crush Arizona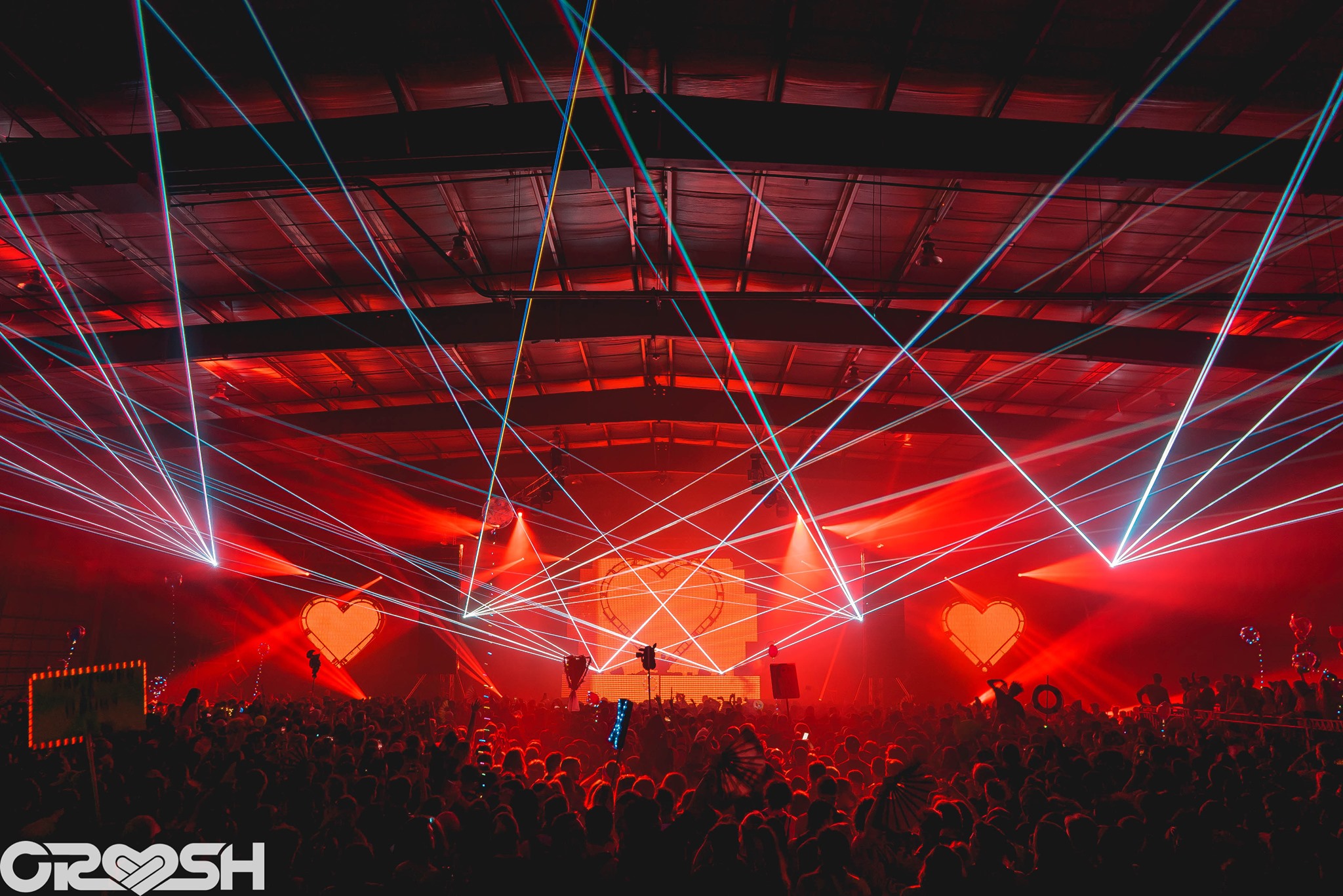 When: February 2023
Where: Chandler, Arizona
https://www.facebook.com/crusharizona/
"Insomniac Events & Relentless Beats team up to bring you the 11th installment of Crush Arizona at Rawhide Ranch! Get ready to feel the love with a massive production and a crushing sound system! Like our fan page, invite some friends and bring your CRUSH to the biggest Valentines event in Arizona!
The Crush AZ Lineup will bring a ton of incredible talent to the stage for a long night of good beats for all the lovers in the crowd. Whether you have someone or you have a good group of friends to make fun of lovers with, you have the perfect lineup to get you going all night."
---
12) McDowell Mountain Music Festival (M3F FEST)
When: March 2023
Where: Hance Park, Phoenix, Arizona
"Rooted in a deep love of music, the arts, and the community around us, M3F was founded with a mission to give back. The idea was simple; Two thousand fans, hundreds of lawn chairs, one stage, and grandma's cooking to keep us fueled as we would set up. 100% of proceeds directly to charity. 
Eighteen years later we still operate under the same guiding principles, but we've surely grown! This past year we hosted 25,000 people over three days, donated $600,000 (over 2.6M since our inception), and continue to host an eclectic lineup of world class artists."
Past headliners include Rufus Du Sol, Odesza, Bon Iver, Beck, Kid Cudi, and tons more!
---
13) Form Arcosanti Festival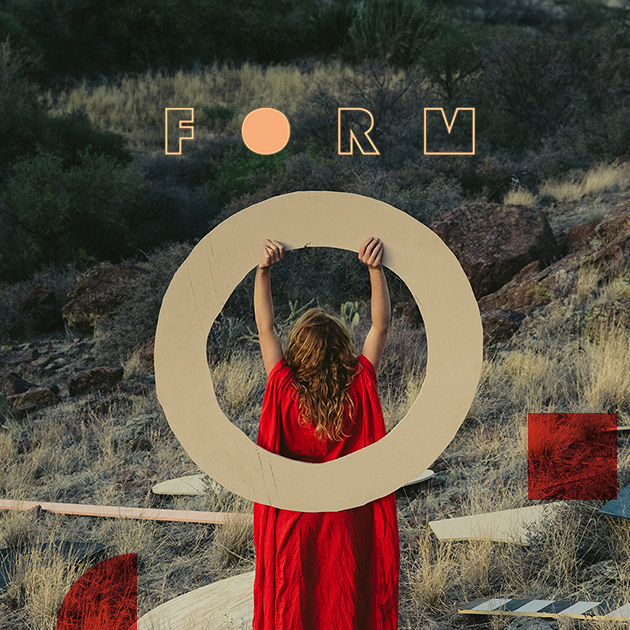 When: May 2023
Where: Arcosanti, Arizona
A creative retreat in the visionary eco-city of Arcosanti. 3 days of music, art, ideas, architecture, nature, wellness & community.
"Aiming for an exclusive festival experience, FORM Arcosanti brings in those chosen to experimental artist campgrounds outside Phoenix. Over the course of three days, artists at FORM perform against the backdrop to sweeping desert terrain. With a small capacity attendance, festival goers receive a personalized experience backed by an eclectic lineup."
---
14) Chandler Jazz Festival
When: 2023 (Dates TBA)
Where: Chandler, Arizona
https://www.chandleraz.gov/explore/special-events/
"Bourbon Street comes to Downtown Chandler with this jazz-filled weekend highlighting local and national bands. You can enjoy great Jazz in a variety of outdoor and indoor venues. All performances are FREE! While you enjoy many of the Chandler Jazz Festival's free performances you can also visit the Downtown Chandler restaurants, cocktail bars and boutique shops to complete your outing."
---
15) Fountain Hills Music Festival

When: April 2023
Where: Fountain Hills, Arizona
https://www.fh.az.gov/286/Fountain-Hills-Music-Fest
"We could tell you about our mountain views, world class biking, or off-road adventures, but come see for yourself. We'll save you a seat! Get out of the Valley and into the Hills!
"Arizona weather in the spring is just about as gorgeous as it gets! So, why stay inside when you can spend the evening at the Fountain Hills Music Festival? This one-day event was formerly known as the Fountain Hills Concert Series and has been transformed into a spectacular new, one-day music festival. Several musical acts will perform outdoors, each with its own style and genre. From electrified strings to country flair, this music festival has something for everyone! Bring your blankets, chairs, family and friends, and spend the day finding it all in Fountain Hills."
---
16) Tucson Folk Festival
When: March 31-April 2, 2023
Where: Tucson, Arizona
https://www.tucsonfolkfest.org
"The Tucson Folk Festival is a FREE, two-day event celebrating Americana/Folk Music traditions and all the wonderful variations, including American Bluegrass, Blues, Country, Jazz, Celtic, Zydeco, and various styles of Latin and Mexican music! This annual family-friendly festival is held in some of the most historic sections of Downtown Tucson: El Presidio Park, La Cocina Restaurant, Presidio Museum and surrounding area.
This festival features five stages of traditional, contemporary, and ethnic folk and acoustic music that entertains and delights a multi-faceted and diverse audience. The festival attracts over 12,000 fans and participants who come from all over southern Arizona, and across the nation."
---
17) HOCO Fest
When: September 2023
Where: Downtown Tucson, Arizona
"HOCO Fest — a boutique festival held annually at the historic Hotel Congress — strives to showcase innovative talent while celebrating the vibrant and unique culture of the borderlands.  Taking over the cultural heart of downtown Tucson for five days, the festival presents a genre-spanning musical lineup as well as an array of guest lectures, workshops, clothing and record fairs, pool parties, and experimental afterparties, all set within southern Arizona's majestic desert."
For 16 years, HOCO Fest has lead the charge in reframing what the modern music festival can achieve — from becoming the first completely solar-powered festival on the West Coast in 2007, to being "one of the US's most forward-facing festivals," setting the standard for diverse musical programming. Located in the heart of the Sonoran Desert, 60 miles from the Mexican border, HOCO Fest is a product of the artistic, geographical, and socio-political reality in which it resides."
---
18) Arizona MusicFest
When: 2022-2023 (Various Dates)
Where: Scottsdale, Arizona
"The mission of Arizona Musicfest is to engage, stimulate and delight audiences, from near and far, as an important destination music festival. To educate and inspire young and old through music enrichment.
Arizona Musicfest is your source for world-class performances and outstanding music enrichment programs for youth, adults and seniors in North Scottsdale, AZ"
Check out the 2022-23 Concert Season Schedule. 
---
19) Desert Daze Caravan – Phoenix 
When: Spring 2023
Where: Phoenix, Arizona
https://desertdaze.org/desert-daze-caravan/
"From the beginning, Desert Daze has sought to provide a one of a kind festival experience; epic yet intimate, esoteric yet accessible, catering to weirdos, but embracing to all, and to facilitate the ever expanding growth of the human spirit.
"Desert Daze is where cool people go to see the best music in the world—less a festival than a weekend-long choose-your-own-adventure" – Noisey"
"Desert Daze is back for a second edition of its traveling festival called Desert Daze Caravan. This year will feature a handful of great psychedelic-leaning artists from a wide range of genres."
---
20) Urban Splash Music Fest X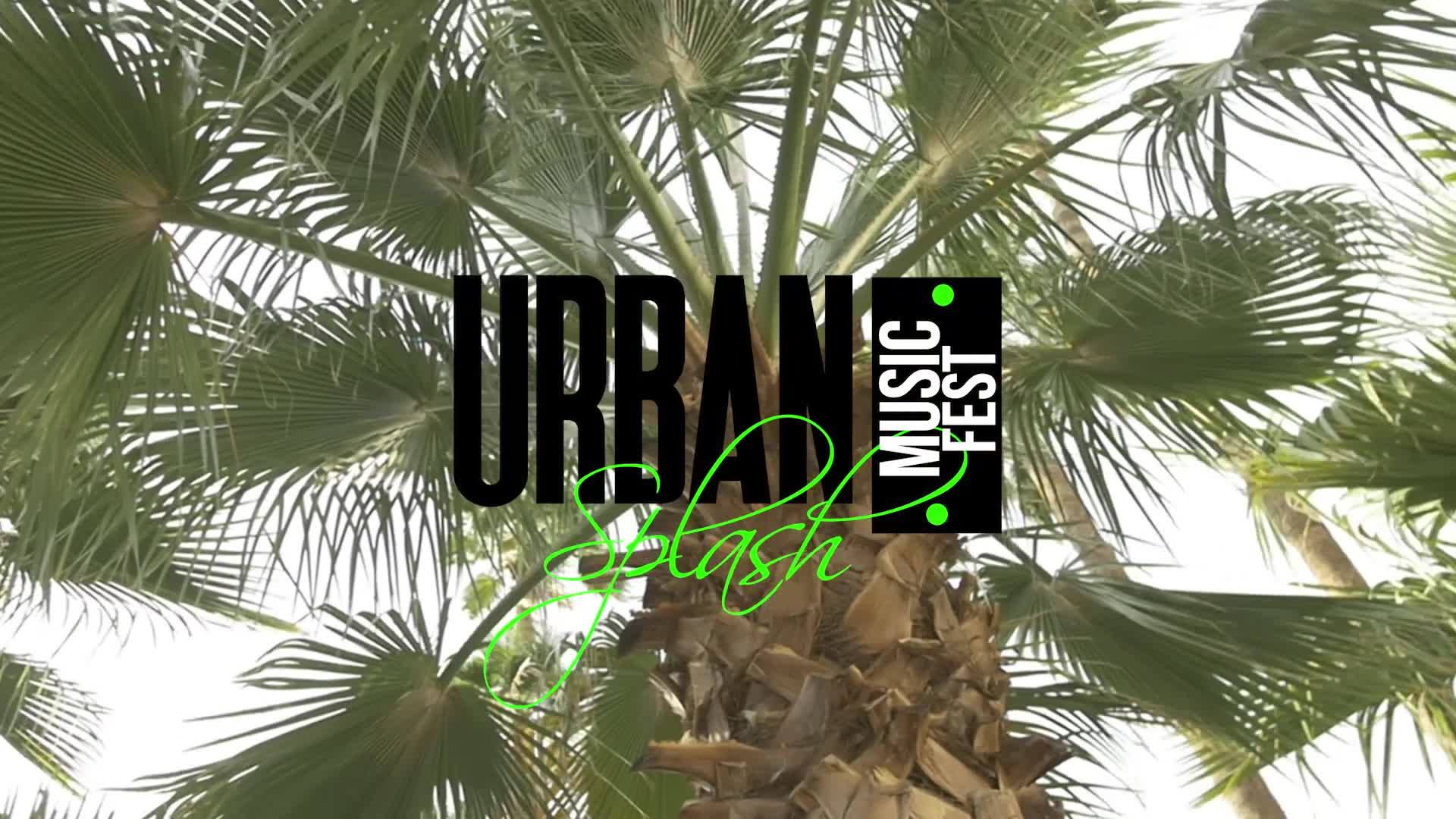 When: April 20223
Where: Mesa
https://www.facebook.com/urbansplashmusicfest/
"Urban Splash Music Fest is as festival within a pool party atmosphere that allows the local community to merge with the music industry. The festival allows brands to cross-network with national musical talent, local talent, apparel, electronics, tattoo artist, beverage companies, music companies, advertising, and many more brands all in one event. The event will feature popular host, DJs, live entertainment, food and be filmed for marketing purposes."
---
Arizona Music Festivals Possibly Returning in 2022-2023
With everything that's happened in recent years, some festivals haven't made any announcements, but I still wanted to give them some recognition as they've organized some top events in the last couple years!
---
Oro Valley Music Festival
When: October
Where: Oro Valley
https://my929.iheart.com/featured/oro-valley-music-festival/
"The largest outdoor music festival in Southern Arizona, Oro Valley Music Festival, returning to Naranja Park for its fourth year is bringing back top music artists to the stage including Chris Young, O.A.R, High Valley, Switchfoot & more. Experience two full days of hit songs while enjoying food, drinks, and a vendor village to satisfy all shopping needs."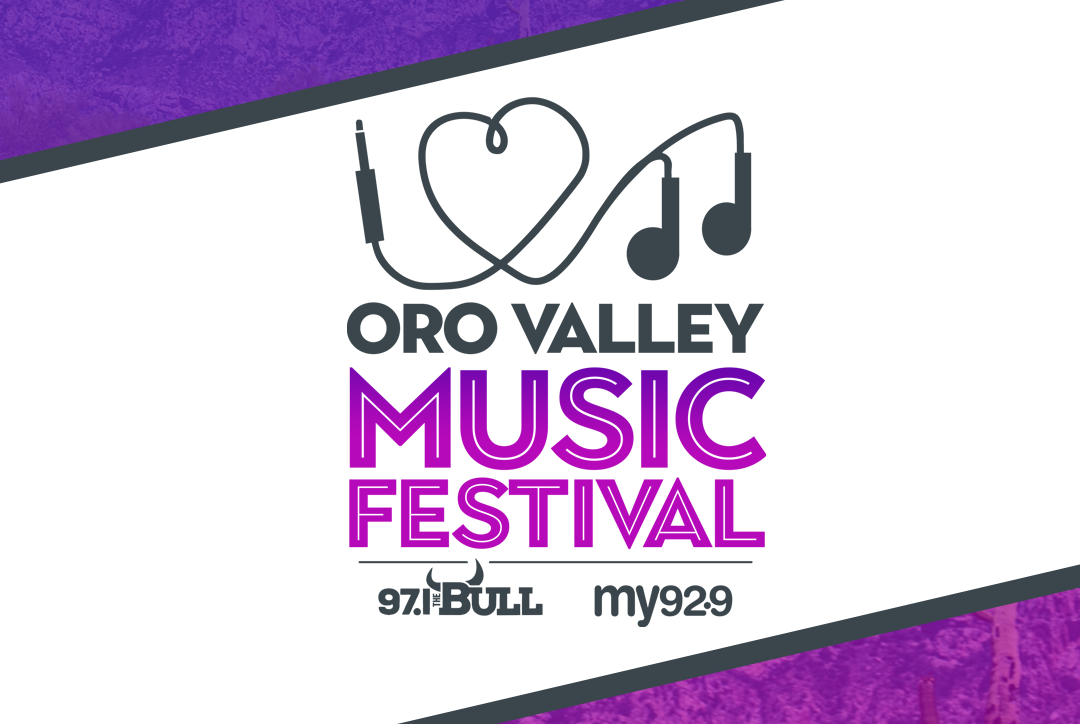 ---
Pot of Gold AZ Music Festival
When: March
Where: Phoenix
https://www.facebook.com/PotOfGoldAZ/
"It's St. Patrick's Day which means another edition of Arizona's Pot of Gold Festival. Jam bands, hip-hop, and rock form the heart of this multi-day Phoenix festival which also sees warm, sunny days mixed into the lineup.
Pot of Gold is back for the 5th year in a row with a new lineup and bigger than ever artists. Join us for a weekend filled with with amazing artists, food & drink, a vendor village, rides and games. We can't wait to see you again this year!"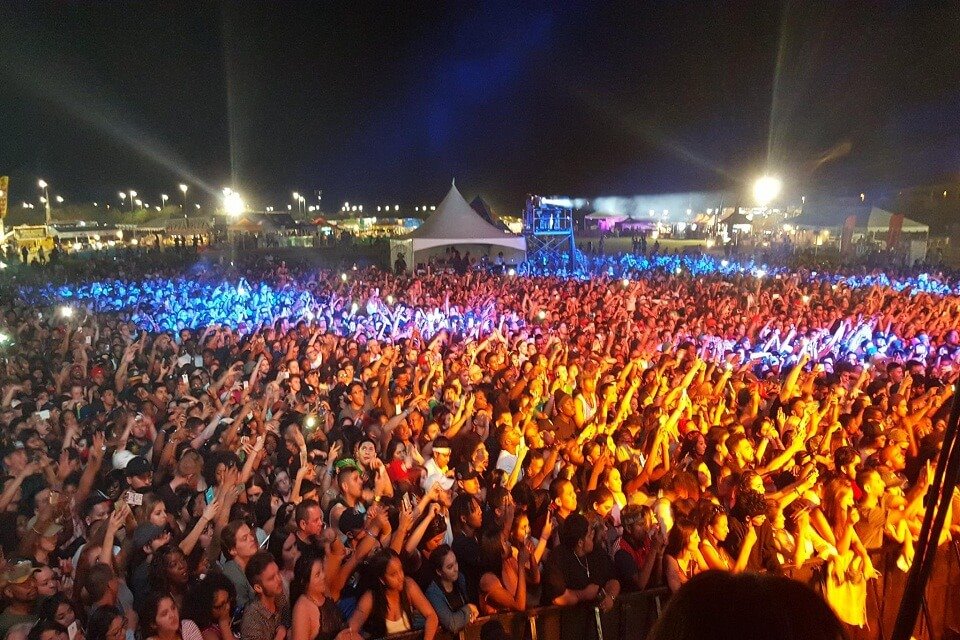 ---
Scottsdale Beer and Music Festival
When: November
Where: Scottsdale
"Since its origins in Las Vegas, Nevada, the Rock Star Beer & Music Festival has become one of the most well-known and loved beer festivals in the country, with dates in multiple cities across the U.S. The touring festival is all about unique craft beers from local breweries. Vendors offer up their brews and unique foods for purchase, leaving no one thirsty or hungry. For revelers that want to rock on while getting their drink on, the festival also features a great lineup of live music from both established and up-and-coming acts."
---
Full Moon Festival
When: Various
Where: Phoenix
https://www.facebook.com/fullmoonfestivalphx
"A regular full moon party in Phoenix not to be missed. Held at The Pressroom in downtown Phoenix, you can expect each edition of the ongoing event to offer live music, local artists, and tons of DJs in the mix both inside and outside the venue."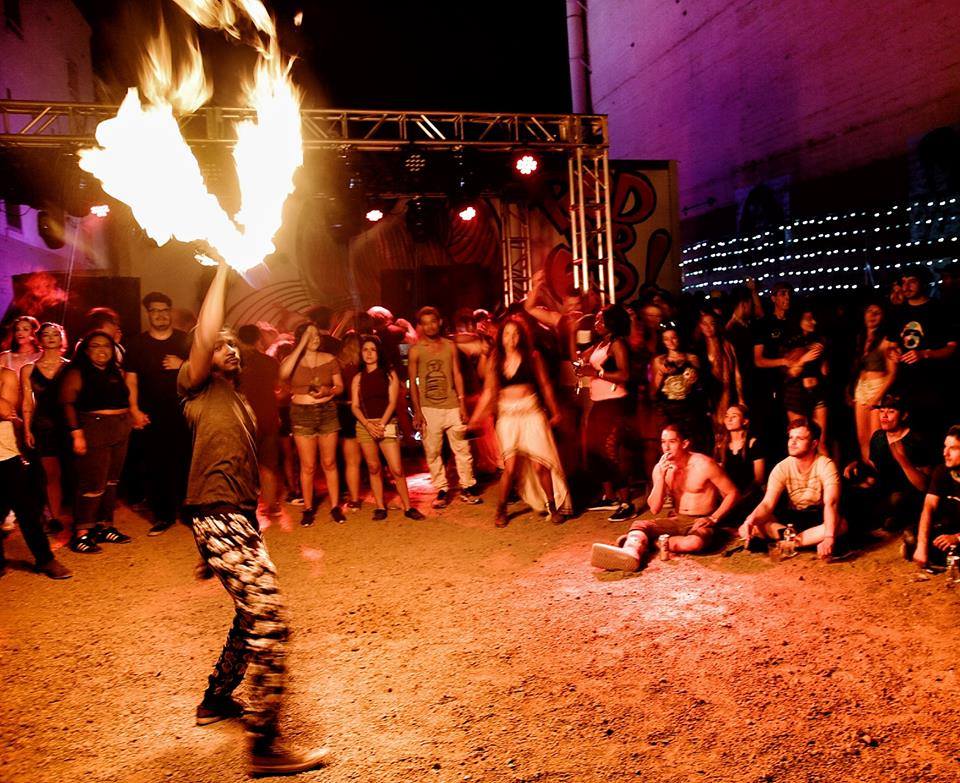 ---
Am I missing any Epic Music Festivals in Arizona…?
I'm always trying to keep these lists updated with fun and epic upcoming events, concerts, and festivals in Arizona.  So if you know of any awesome events in Phoenix, Tuscon, Tempe, or anywhere in the state – feel free to reach out to me!
---
Looking for more epic music festivals in the U.S…?
My website is filled with awesome articles just like this that discuss the best music festivals in the United States as well as abroad.  Check out a few of these articles below and start planning your next festival experience!!!
---
Thanks so much for reading about these Arizona Festivals!
If you're not already, be sure to follow along on my Facebook & Instagram page for more of my epic adventures around the world!  I've got some epic music festivals coming up soon, and can't wait to share with you guys!  Feel free to shoot me a DM or drop me a comment below with any questions you've got!
SHARE THIS ARTICLE WITH YOUR ARIZONA FESTIVAL SQUAD!!